Last year, Qin Lan was paired up with Dylan Wang, who is 19 years her junior, in the series, "The Rational Life", previously known as "The Woman Who Cannot Fall in Love" (理智派生活). The storyline explores the popular "jiedi lian" genre where the female is older than the male in a romantic relationship.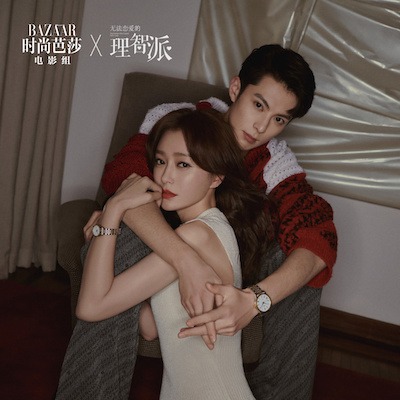 Qin Lan plays "Shen Ruoxin" who works in a male dominant company. She has been competing for the promotion to be the director of the Legal Department, which has been going on for a year. However, the company's vice president, "Liu Pei", makes things difficult for her. She gets assigned tough cases and meets the younger assistant with delicate feelings, "Qi Xiao" (played by Dylan Wang). When "Shen Ruoxin" gets transferred to another department, "Qi Xiao" follows her out of loyalty. Through trials and tribulations, the two come together and fall in love.
In a recent interview with the cast, Qin Lan revealed that she didn't really believe in jiedi lian in the past, but after filming this series, she felt it wasn't bad and "If I find someone like 'Qi Xiao', why not?".
As the series is set to air on March 31 on Hunan TV and Mango TV, Qin Lan and Dylan Wang have already been working hard to promote their CP and the series. When Qin Lan arrived at the Changsha airport to film "Happy Camp" with Dylan Wang, he was there to pick her up.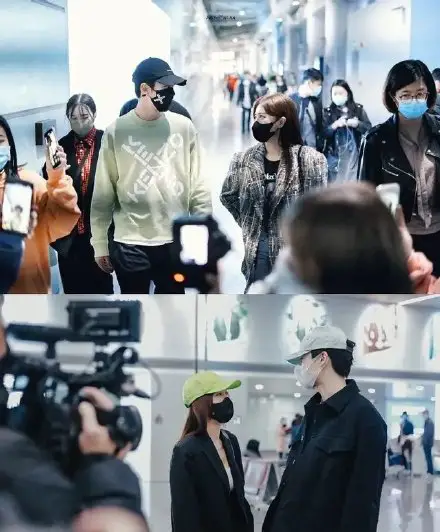 Qin Lan also shared pictures of her with Dylan Wang after filming "Happy Camp". They were also recently spotted going to hotpot together after work. Qin Lan even shared a picture of the "secret family recipe" Dylan Wang concocted for her hotpot sauce, which Qin Lan said was, "So delicious…He said this is his family's secret recipe. The average person can't eat it."