Zhang Heng (张恒) and Zheng Shuang's (郑爽) custody trial for their two children held its second court hearing on April 6. According to information released by iFeng Entertainment, Zheng Shuang's lawyer revealed Zhang Heng had sent over 100 messages in 2020 threatening Zheng Shuang by saying, "I'll kill you.", "Shut up.", and some other expletives. When the judge questioned Zhang Heng, he explained that he was drunk and didn't have any recollection of this happening. He explained the words 'I'll kill you' is not the literal meaning, but means 'I understand', a catchphrase they often used. Zhang Heng also claims he and his family were threatened by Zheng Shuang and her family.
Zheng Shuang has seen her children twice so far. Zhang Heng had reportedly asked the surrogates to film all interactions with Zheng Shuang. However, she refused as she "didn't want to get in the middle". When Zhang Heng was questioned about filming videos to be used in court, he explained Zheng Shuang has a lot of money and often uses money to buy off people. He also said, "I am very worried the surrogates would be tempted by money and help her fabricate lies. I thought that if the surrogates were bought off in the end, I could use this as evidence."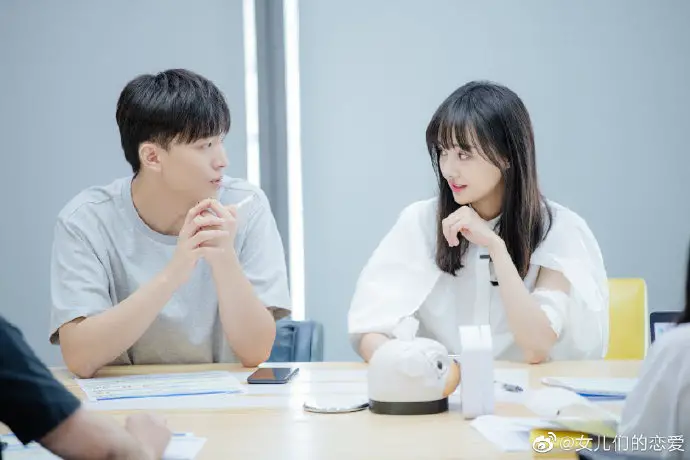 When the judge asked Zhang Heng if he was willing to allow Zheng Shuang to spend more time with their children in the future , he said what is needed is a "good mother" and not a mother who had wanted to abandon them in the past. Zhang Heng said if Zheng Shuang can change and treat the children well, he is willing to let the children spend more time with her. However, Zhang Heng noted that he hasn't discovered Zheng Shuang really loving their children that much nor do they see the children loving her that much either. He claims when Zheng Shuang saw the children the second time, Luka cried for 40 minutes. The judge has decided to reconvene with a judgment two weeks later.
On April 11, Zhang Heng and his mother were spotted taking both his children out on an outing. He was trending on Weibo that day. However, top comments from netizens were criticizing Zhang Heng and accusing him of buying the hot search. They also told him to stop pretending with the good dad persona.
Credit: China Times, Weibo (1)