Raymond Lam (林峯) and Carina Zhang (张馨月) are one of the celebrity couples on season 5 of the reality show, "Viva La Romance" (妻子的浪漫旅行). Since the couple dated, they've kept a low profile on their relationship. The couple only posted pictures of each other after they got married. In the first episode, Raymond Lam explained one of the major reasons for going on the show is to show how great of a person his wife is.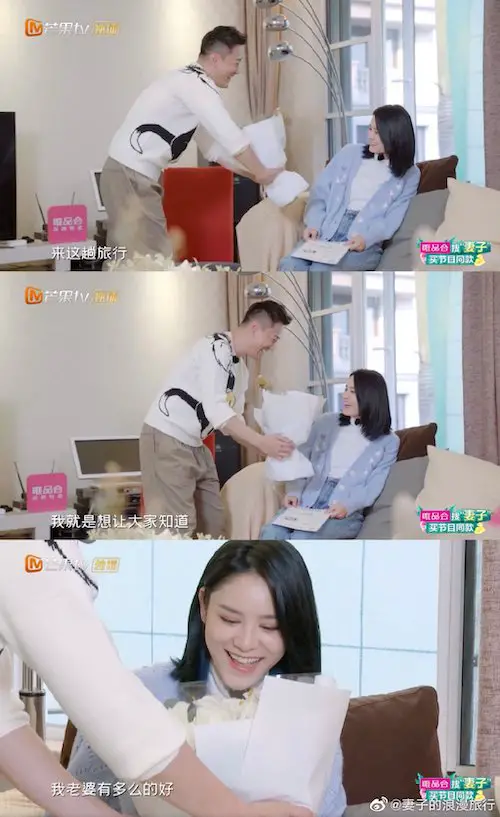 On the first night after traveling, the couples talked about the first moment they fell in love with each other. Raymond Lam revealed one of Carina Zhang's good friend is his fan. One time, Carina Zhang brought her to meet him and he treated them to a meal. Afterwards, he felt Carina Zhang was very righteous for bringing her good friend to chase after her idol. He also admitted he was the one who pursued Carina Zhang.
The other topic discussed was the stress in dating celebrities, which Carina Zhang felt it was very "impractical". Her own parents were initially against their daughter dating Raymond Lam. However, Carina Zhang revealed that after her mother met Raymond Lam, she changed her attitude.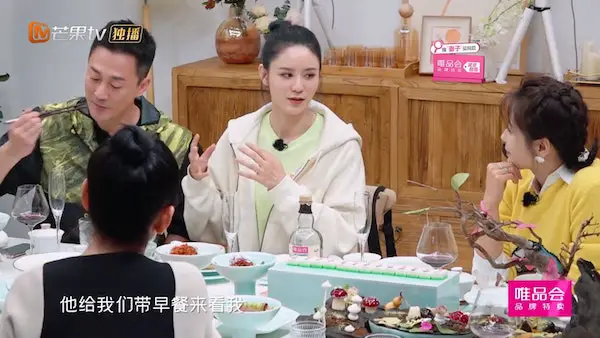 She recounted the time when Raymond Lam had brought breakfast to visit Carina Zhang and her mother. Carina Zhang's mother wasn't feeling well that day and only ate a few bites of her breakfast. In the end, Raymond Lam finished off the leftover food from Carina Zhang's mother. This gesture made her mother view Raymond Lam as being very sincere as he didn't avoid eating food that she had eaten before. Afterwards, Raymond Lam also fed Carina Zhang's mother and showed great care to his elders. It was because of this gesture that melted Carina Zhang's mother's heart and made her feel Raymond Lam is just like her own son.