R1SE member, Ren Hao (任豪), became the talk of Weibo when he made a post on April 14 about Japan dumping the Fukushima radioactive wastewater into the Pacific Ocean. Ren Hao gave his suggestions on how China can help Japan with its wastewater problem. However, the content of his post has made him the target of many jokes.
Internet Celebrity Alleges R1SE's Ren Hao Dated Her while Still Dating Actress Girlfriend
He wrote, "Regarding Japan's Fukushima power plant, if we use an even larger cover to seal off the area and close it off as a nuclear wastewater treatment plant; if our motherland is willing to help them, the whole world can understand what are China power and China-made capabilities. We must never forget the war, however this azure planet is our common home." Ren Hao also provided his own illustrations to explain his suggestions to help with the problem.
R1SE Member, Ren Hao, Apologizes for Recent Events Regarding His Personal Life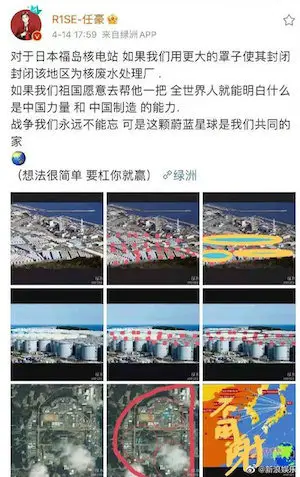 R1SE's Ren Hao Admits to Hanging Out with Female Internet Celebrity After Fan Club Denies His Participation
Ren Hao trended at #1 on Weibo with over 7 million mentions after his post went viral. Many netizens were puzzled by what he was saying and what he was trying to accomplish. The hashtags "Wajijiwa's employees will be working overtime again" and "quitting as a fan" started trending in relation to Ren Hao's post. The first hashtag is poking fun of Ren Hao's previous dating scandals that had caused a a big PR headache for his soon to be former management company, Wajijiwa Entertainment.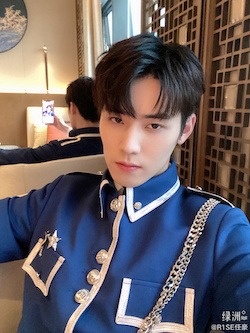 Shortly after, Ren Hao's post was deleted. He made another post saying, "It wasn't my wish to delete the post. If your ridicule can arouse everyone's attention to call for the protection of the earth's ocean from being destroyed, then I feel happy at being yelled at. I am not a scientist. I am just like you living on the dust of this planet. Thank you for being able to see this."