Chinese boy band, Teens in Times (TNT, 时代少年团), have enjoyed immense popularity since the group rebranded from Typhoon Teens (TYT). Throughout the last two years, the members have also been victims of stalker fans following and disturbing them during their personal lives. On April 13, a bunch of stalker fans were revealed to have rummaged through a hotel room that was previously occupied by members of TNT.
TFBOYS' Junior Label Mates, Typhoon Teens, Debut Again as Seven Member Group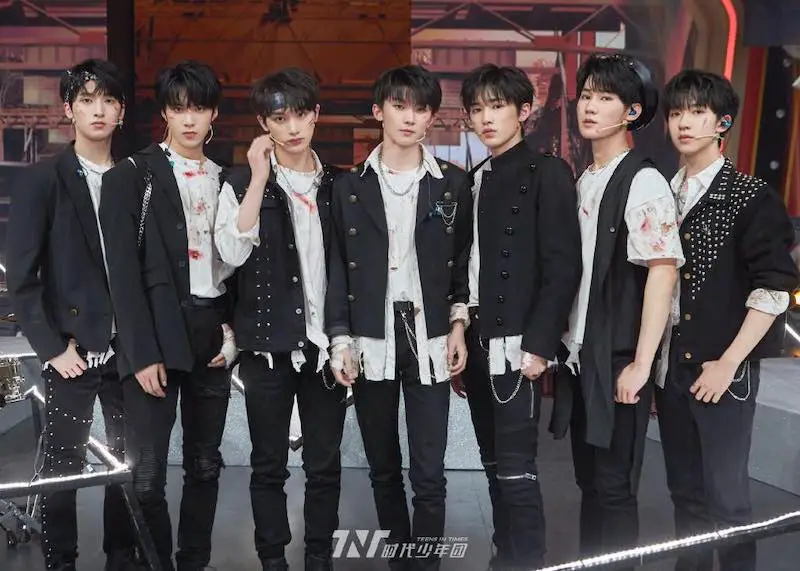 Sasaeng Fan Suspected of Using Tracking Device to Follow TNT Member, Liu Yaowen
These individuals took pictures of them going through the hotel room and and posted them on their social media accounts. Not only did they go through the room, but they bragged about eating the members' leftover candy, sniffing used masks worn by the members and bringing them home, commenting about members sleeping in the same bed, and more. They also shared vivid accounts of "the mask smelling nice" and "As expected, you two are sleeping together on a big bed."
Many fans and netizens were understandably outraged by these people's behavior and questioned how they were able to get in. TNT's official fan club revealed the pictures of some of the stalker fans that had been camping outside TF Entertainment's company, TNT's dorm, and practice rooms. On April 14, TF Entertainment issued a statement that they had already contacted the show to reach out to the hotel and investigate the incident once they found out. When the media contacted the hotel, a staff member said they were in the process of investigating the incident.