TFBOYS' junior label mates, Typhoon Teens or TYT (台风少年团), officially debuted as a seven member group on August 25 with Ding Chengxin (丁程鑫), Ma Jiaqi (马嘉祺), Song Yaxuan (宋亚轩), Liu Yaowen (刘耀文), He Junlin (贺峻霖), Zhang Zhenyuan (张真源), and Yan Haoxiang (严浩翔).
Sasaeng Fan Suspected of Using Tracking Device to Follow TNT Member, Liu Yaowen
Typhoon Teens first debuted as a five member group in October 2018 with members: Yao Jingyuan (姚景元), Ding Chengxin (丁程鑫), Ma Jiaqi (马嘉祺), Song Yaxuan (宋亚轩), Liu Yaowen (刘耀文). In June 2019, Typhoon Teen's company, TF Entertainment, announced the group would be regrouped with seven trainees competing for a spot to debut again through a survival show called, "Typhoon Project" (台风蜕变之战).
TFBoys' Roy Wang Yuan Caught Smoking and Fans Aren't Happy
Woman Caught Shooting Laser Pointers at TFBoys During Anniversary Concert
Original member, Yao Jingyuan, was no longer part of the group of trainees competing for a spot.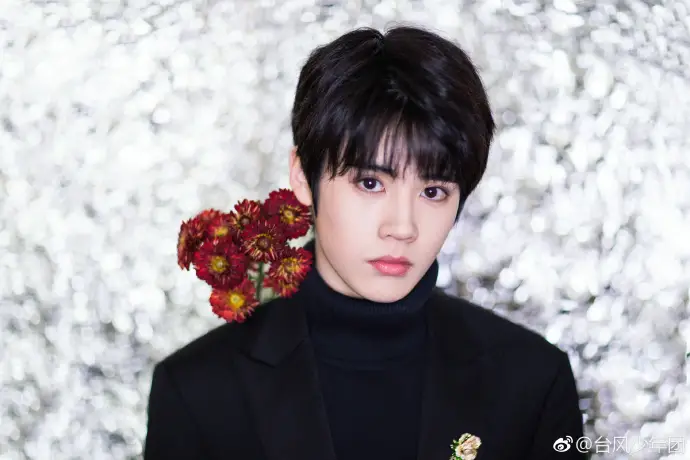 The group's official Weibo account name and each of the members changed its name from "Typhoon Teens" to "Typhoon Project". Members would be decided based on voting from netizens. They would also vote on whether they keep Typhoon Teens as a five or seven member group. An official debut concert was held on August 25th to announce the ranking of the seven trainees and the members that would debut.
Ma Jiaqi debuted in first place as the center.
Ding Chengxin
Song Yaxuan
Liu Yaowen
Zhang Zhenyuan
Yan Haoxiang
He Junlin
Fans also voted to keep the group as a 7 member group, avoiding any elimination.
Watch Typhoon Teens meet with their "shixiongs". Roy Wang Yuan tells their "shidis" to relax as they're only their "shixiongs", not mentors: http://t.cn/AiQHMmGi