Xiao Zhan (肖战) is a self-proclaimed fan of Singaporean singer, Stefanie Sun (孙燕姿). He has publicly mentioned being her fan before as evident from his Weibo posts prior to him entering showbiz. When they were at the same event in 2019, Xiao Zhan got to take a picture with Stefanie Sun backstage. He posted the picture on Weibo and tagged her and said, "Ahhhh!".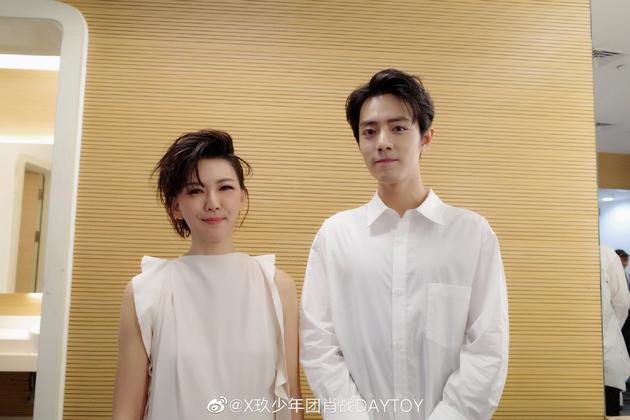 So when a blogger posted a netizen's post discrediting Stefanie Sun's career and popularity, Xiao Zhan was quite vocal about it. This netizen made a post with this title, "Recommend an unpopular Singaporean Chinese music singer – Sun Yanzi (Stefanie Sun)." This person starts off praising Stefanie Sun's skills, but says, "Feels like not that many people have heard of her domestically." The hashtag, "Unpopular singer Sun Yanzi", started trending on Weibo. Stefanie Sun is undoubtedly very popular around the world.
Xiao Zhan noticed this post and left a comment on the blogger's post, saying, "? Outrageous", and included a meme with the caption, "Say it once more", trying to Later on, Stefanie Sun responded to this person's post saying, "Unpopular singer thanks everyone for their attention. Will have a new song very soon. Please stay tuned." Netizens also noticed Stefanie Sun had followed back Xiao Zhan after this post. Xiao Zhan's fans congratulated him on successfully chasing after his idol.