It was Zhang Zhehan's (张哲瀚) 30th birthday on May 11. Aside from his boss, Vicki Zhao (赵薇), and his shidi, Wu Yuheng (吴宇恒), Simon Gong Jun (龚俊) also wished him a happy birthday. Even though the chapter of "Word of Honor" and "Wen Kexing" and "Zhou Zishu" has ended, the friendship remains between Gong Jun and Zhang Zhehan.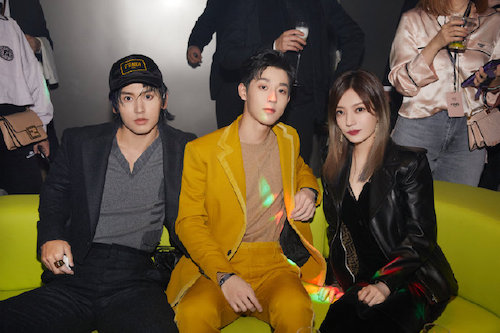 Wu Yuheng was the first to wish Zhang Zhehan a happy birthday as he did it at the stroke of midnight on May 11. He dedicated a post and said, "Big vocal, all around ACE, Zhang Zhehan, happy birthday! It'll be a smooth birthday!" In the comments he wrote, "Han-ge, happy birthday!" Zhang Zhehan responded, "Thanks! Didi".
Vicki Zhao's birthday post came at 12:01 am. She said, "Happy Birthday!"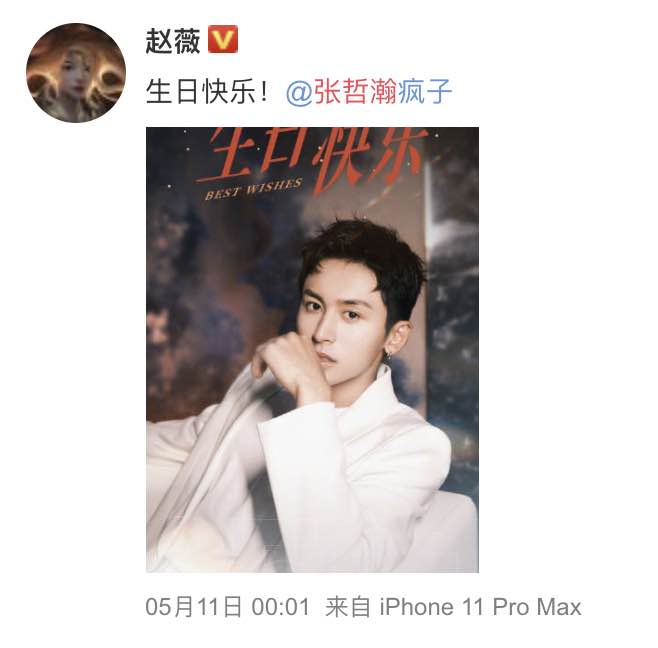 As for Gong Jun, he left a comment on Weibo's automatic birthday post at 8:05 am and wrote, "Zhang-laoshi, happy birthday!" Zhang Zhehan responded back to Gong Jun at 9:02 am, saying "Thank you, Gong-laoshi".