Korean girl group, ITZY, have been promoting their new song, "SHOOT". However, on May 16, "ITZY New Song Kong Xue'er Solo Song" was trending on Weibo as Chinese netizens felt "SHOOT" sounded similar to THE9 member, Snow Kong's solo song, "Call Me By My Name".
Some netizens found the chorus from both songs sounded very similar:
Because of the similarities, Chinese fans of ITZY and Snow Kong's fans started debating on which song was plagiarized first. Both sides have presented their evidence against the other party, e.g. the BPM of both songs: CMBMY: 130, SHOOT: 132. Some netizens offered a possibility that the demo song might've been sold to both parties. However, the songwriters of both songs are completely different.

A Chinese ITZY fan reached out to one of the songwriter's of "SHOOT", Alexander Pavelich, on Instagram. He revealed that the song was written back in February 2020 in Oslo, Norway at a songwriting session called Bysongs Camp. He suggested that one of the songwriters from "Call Me By My Name", Hilda Stenhalm, might've possibly heard "SHOOT", but feels it might not have been done intentionally. However, he isn't definitive about it and is leaving the matter to his publisher.
In another DM exchange, Alexander Pavelich tells the person that the songwriters for "Call Me By My Name" didn't plagiarize "SHOOT" and vice versa.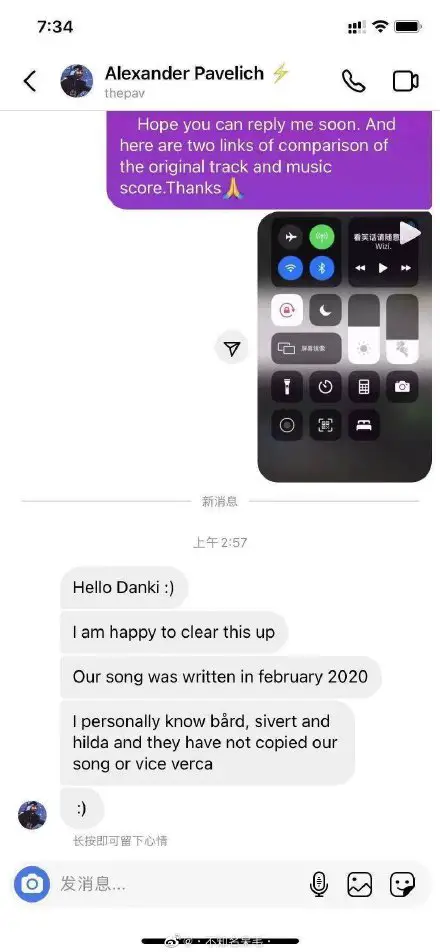 As neither parties' management companies have spoken about the issue, both sides are arguing back and forth. However, fans have stated to contact each other's respective management companies and let them handle the matter instead of targeting the artists.