The season 9 cast of "Keep Running " (奔跑吧) were recently spotted filming in Sanya from May 28-May 30. On May 31, a picture of Angelababy and her friend on a speedboat was circulating on the internet. The picture went viral when netizens noticed someone looking like Cai Xukun (蔡徐坤) in the mirror showing in the back. Because of this, rumors started circulating that Angelababy and Cai Xukun had met up for an outing. Angelababy and Cai Xukun were trending high on Weibo after the rumors went viral.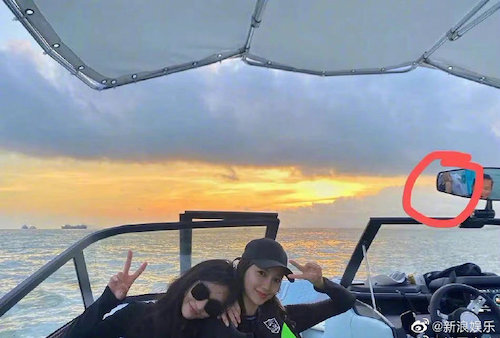 As it turned out, it was Angelababy who brought some of the members from the "Keep Running" cast on a team outing to wake surf. WayV's Lucas later uploaded a video on Weibo of him wake surfing and included the caption, "Baby-jie brought us out to play, but I seem to be the best!"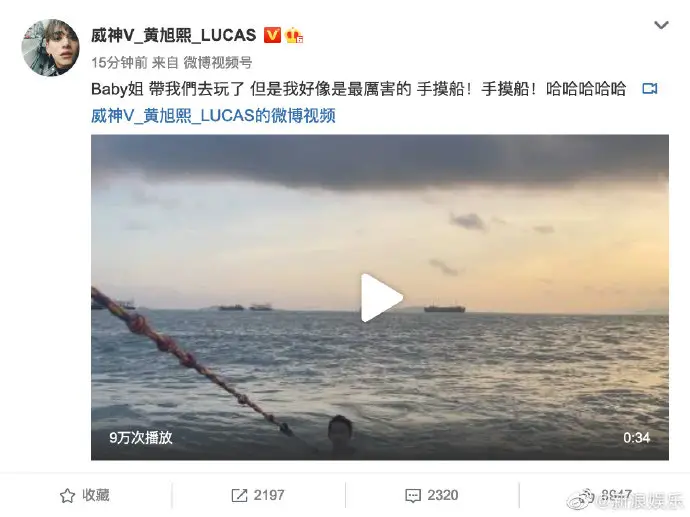 Cai Xukun debunked the rumors by posting a picture of him with Lucas and his bandmate, Win Win. He also included the caption, "Gifting you a handsome picture of the team outing", effectively shutting down any rumors with Angelababy.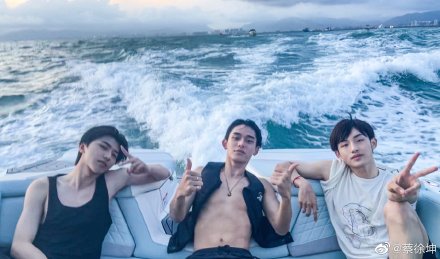 Angelababy's friend, who posted the picture, also clarified that she didn't realize Cai Xukun was in the background until fans pointed it out. She deleted the picture and said she will protect Angelababy. She also said she will no longer post pictures with Angelababy in fear of her getting yelled at by fans. Angelababy's fan run promotion group also said Angelababy's studio has already issued a legal notice to the user who created the rumors on Douban.