Xiao Zhan (肖战) and the cast and crew of, "A Dream Like a Dream" (如梦之梦), wrapped up the play's run in Chengdu on June 20. A celebratory dinner was held at a hotpot restaurant, Tan Ya Xue, with the cast and crew. However, it was revealed someone from the restaurant had leaked information that Xiao Zhan would be dining at the restaurant. As a result, it drew a big crowd outside of the restaurant and caused a commotion and disturbed the patrons.
On June 21, Tan Ya Xue apologized for its mistake and would ensure the safety of its patrons. They also said the artists were escorted out of the restaurant safely. Aside from this snafu, actress, Li Qin (李沁), was spotted dining with Xiao Zhan at the celebratory dinner. Because of this, dating rumors started circulating on Weibo.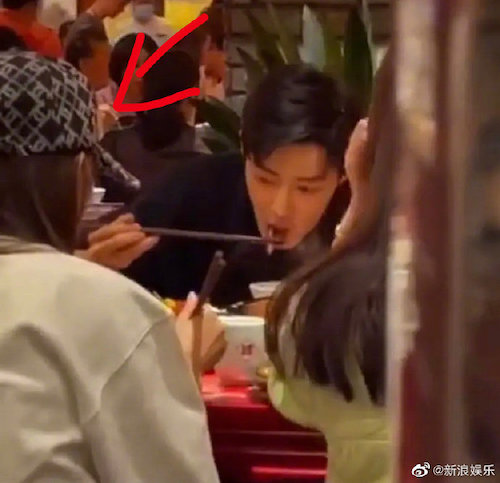 Xiao Zhan's defense squad quickly denied the rumors by adding a big red "fake" character on two posts that were circulating the rumors. They also included the caption, "Fake! It was a group dinner with friends. Please don't start and spread rumors."

Li Qin and Xiao Zhan are good friends as they've worked on the movie, "Jade Dynasty" and the dramas, "Joy of Life" and "The Wolf", together.