Benjamin Yuen (袁偉豪) and Mandy Wong (黃智雯) are good friends and frequent on-screen partners. The two won "Best Actor" and "Best Actress" at the "TVB Star Awards Malaysia" and the Singapore based "StarHub TVB Award", back in 2018. Their last collaboration is the yet to air, "The Line Watchers", which just wrapped up filming in February 2021. Despite being good friends and often collaborators, Benjamin Yuen revealed he doesn't want to collaborate with Mandy Wong anymore.
The cast of "Murder Diary" (刑偵日記), Vincent Wong, Benjamin Yuen, Mandy Wong, Lai lokyi, and more were guests on a recent episode of TVB's new variety show, "Have A Big Laugh" (開心大綜藝). There was a "Mean Talk" segment, in which Benjamin Yuen chose the person he didn't want to work with the least. He said, "Mandy Wong. She's not unlikeable. Her acting is very good. She's really good to colleagues and friends. However, after getting the double best actor and best actress awards with her two years ago, these two years have been very bad. I haven't had much work in these two years after filming with her."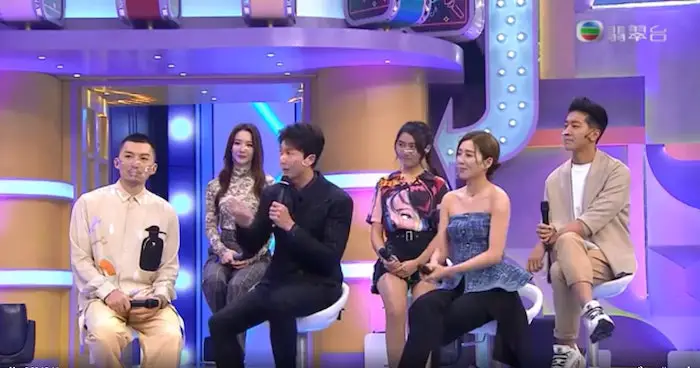 Mandy Wong responded, "You got married." Ever since Benjamin Wong and Bowie Cheung got married, the press has always said he wouldn't have to work as she comes from a rich family. To that response, Benjamin Wong said, "Everyone thought I wouldn't hvae to work afte r getting married. If I didn't have to work then why did I come here today, to 'Mean Talk' with you?"
After the show, Benjamin Yuen revealed, "Of course I said someone that wouldn't be mad. I saved her so many times in the series!" All jokes aside, Benjamin Yuen said the market hasn't been that good compared to before. He only filmed one or two commercials, which was really bad compared to before.