Last September, it was revealed Jing Boran and Song Weilong would be starring in the drama adaptation, "A League of Nobleman", which is said to be adapted from the BL novel, "Zhang Gong'an" (张公案). However, it came as a surprise when the author of "Zhang Gong'an" recently clarified that the novel doesn't contain any romance or CPs. So why was "A League of Nobleman" labeled as a danmei adaptation?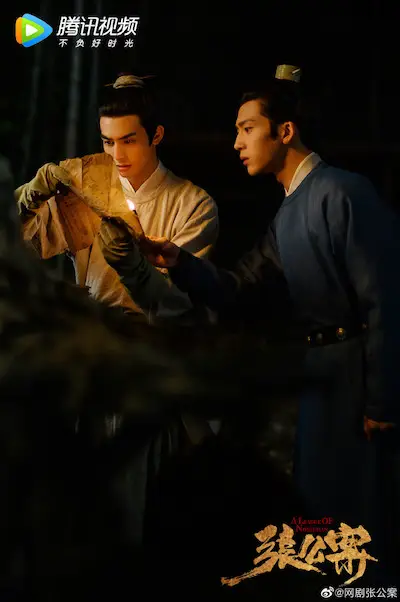 On June 22, the author of "Zhang Gong'an", "Dafeng Guaguo" (DFGG), wrote, "I've always been very confused as to why there are always people who ask me to define "Zhang Gong'an" as a romance novel. Even though it wasn't written that well, but I am really writing detective fiction novels." DFGG then used examples of Sherlock Holmes and Agatha Christie's Poirot series' novels and asked, "Are these romance fiction novels? Suspense is a category of novels. I am used to posting literature on Jinjiang (Chinese literature/fanfiction site). Jinjiang doesn't have this category so I put it under 'No CP'. I don't understand why there are always these 'hamster wheeling' things."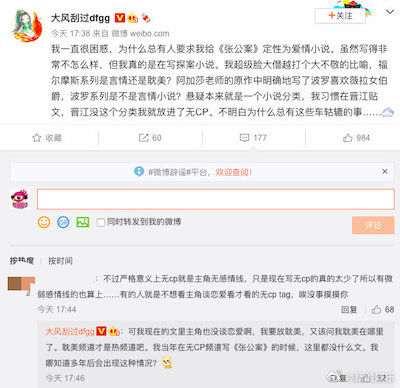 DFGG followed up with another post and screenshot of the Jinjiang categories. She explained, "You tell me where I should put the novel? If I were to put it under Danmei, then it'll be said that I am borrowing from Danmei, gaining clout from Danmei? Whatever I do, you would have something to say, right?"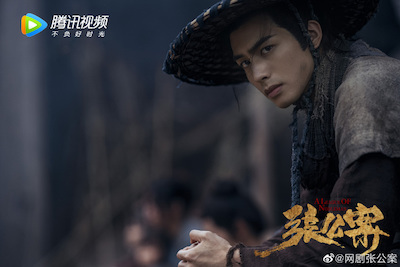 However, netizens had mixed reactions about DFGG's comments and debated about what is canon. One netizen explained that they remembered there were very little interactions between the two leads and found it weird that people were trying to couple up the leads. Some netizens responded to her saying that the leads, "Zhang Ping" and "Lan Jue" as a couple, is canon. Netizens brought up DFGG had mentioned it several times on her Weibo before. There were also explanations that the use of "No CP" didn't necessarily mean there is no romantic feelings between the two leads, it's just that the main theme of the novel is suspense and not focused on romance.
DFGG also clarified that the drama adaptation and her novel are completely different. She claims the drama adaptation only used the character and novel names, the drama itself is an original creation.