Since "Ancient Love Poetry"(千古玦尘) premiered, there have been a lot of debate about the series and its lead actress, Zhou Dongyu (周冬雨). This was Zhou Dongyu's first series and ancient drama, but she was already an accomplished film actress with several accolades under her belt. However, after the series aired, there were various contrasting comments about Zhou Dongyu's acting and her appearance.
The praises for Zhou Dongyu came in comments that said, "Acting is good like always.", "You interpreted 'Ancient Love Poetry's' 'Shang Gu'so well. Appearance and acting skills has always been online.", "Zhou Dongyu's costume drama is unexpectedly good.", "Don't really like the so-called xianxia type of acting. Her natural acting style has won my heart."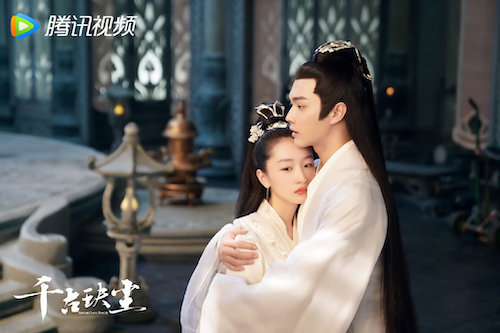 However, there were netizens criticizing her acting with comments like, "Why is that she is an excellent actress filming movies, but when it comes to tv series, it's full of rants.", "Three time Best Actress' acting skills is just this, what the hell is she portraying?", "Looks in 'Ancient Love Poetry' are all over the place, acting is pretentious.", This is to the extent the three Golden award show judges would shake their heads when they see Zhou Dongyu.", and also complaints about the dubbing of Zhou Dongyu's voice.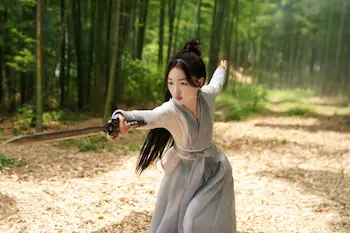 Then on June 22, a producer of the series, Yang Xiaopei, reposted an article, "How is Zhou Dongyu 'ugly'?". The article was basically one person's rants that echoed some netizens' sentiments about Zhou Dongyu's acting, appearance, and how she wasn't suitable for xianxia series.
Yang Xiaopei included the caption, "Jump out of routines and formulas. Comment on the series in detail. Everyone can see our dedication and sincerity!"