Stephy Tang (鄧麗欣) and Taiwanese artist boyfriend, Wang Zi (邱勝翊) announced their break up on Instagram around 10 pm on June 27. The couple called it quits after 3 years together. Their relationship was never looked upon highly due to the long distance and age gap (Stephy Tang is 6 years senior to Wang Zi).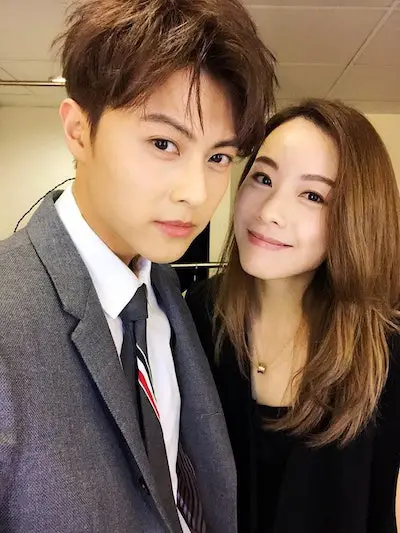 Stephy Tang posted the following: "The beauty did not slip away. It just stopped along the way and became the landscape of memories. Possession doesn't necessarily bring happiness. It feels even more precious to give it away while cherishing it. There are many kinds of love in this world. Change a perspective, change a format, to continue on. A new page, a new start, thankful for meeting. Wishing each of us to be well. Blessing @prince_pstar."
Wang Zi posted a picture of the Hong Kong skyline and wrote, "This beautiful encounter will be well stored in a box of memories. More than a thousand days of dedication and care will also be collected together [in the box]. Thankful for all that happened and it will all leave an imprint in my heart. A new journey, deep blessings, wishing everything well."
After ending her 10 year relationship with Alex Fong in 2016, Stephy Tang and Wang Zi announced they were dating in 2018. Despite the long distance and the pandemic, it didn't hinder their relationship. Stephy Tang even revealed in May that Wang Zi came to Hong Kong for a week to visit her. They also interacted on social media frequently. Stephy Tang even liked one of Wang Zi's post from 2 days ago.
Stephy Tang's manager revealed it was a peaceful break up and asked everyone to give them some space. Alex Fong said he didn't hear the news and didn't comment on the break up, but fans of the former couple have petitioned for them to rekindle their relationship.
Credit: hk.on.cc, Wang Zi IG