Lareina Song Zu'er (宋祖儿) and Ethan Ruan (阮經天) have been constantly rumored to be dating since working with each other on the series, "Cupid's Kitchen" (舌尖上的心跳), in 2019. The rumors started in August 2019 when Lareina Song and Ethan Ruan were spotted dining together with their staff members. Ethan Ruan was seen holding Lareina Song's dog while strolling together. Then in December of that year, they were spotted dining together in Bali without any staff members. However, fans clarified that they were reshooting scenes for their series and other cast members were present.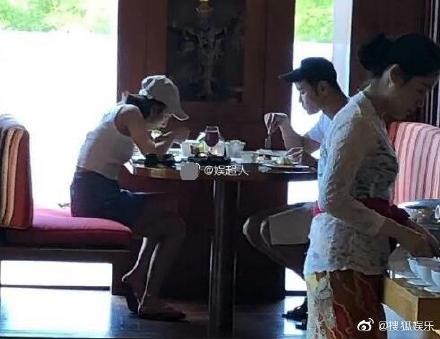 In January 2020, Ethan Ruan was reportedly spotted by paparazzi driving to Lareina Song's neighborhood and didn't leave until the next morning. Lareina Song's team denied they were dating and said, "Friends gathering, a lot of people gathered together."
On July 14, Taiwanese tabloid, "Mirror Media", reported Lareina Song's friend exposed that she and Ethan Ruan had already broke up 8 months ago, which is around November 2020. According to the report, Lareina Song's team never approved of them dating as she is only 23 to Ethan Ruan's 39 and didn't want relationships to affect her career. Ethan Ruan was spotted holding Legos in Hengdian last Christmas. Lareina Song was filming in Hengdian at the time and had previously revealed that she liked Legos, which sparked their dating rumors further.
Lareina Song's studio issued a statement denying all the rumors such as, "Song Zu'er dating break up", "Song Zu'er drunk on the streets", and more. They said these comments are false and has seriously affected Lareina Song's daily life and work.
Ethan Ruan's team also denied the rumors to ETtoday, saying, "Everyone's imagination is so rich. Xiao Song (Song Zu'er) is a good friend. Because of the pandemic, we haven't seen each other in a long time. Wishing everything goes smoothly for her."