On August 5, there were reports Leo Wu Lei (吴磊) had suffered burns to his face while filming for his new series with Zhao Lusi. Because of this, the filming schedule was impacted. After the news was released, many fans were worried and started inquiring about Leo Wu's injury with his studio.
A WeChat conversation was circulating a few days ago talking about: "It's primarily because Wu Lei got injured. We can't film the latter half. The cast and crew got off really early today because of this. However, burn injuries to the face requires a bit of time to recover." When news of this started spreading, fans were worried especially because Leo Wu is only 21 years old right now.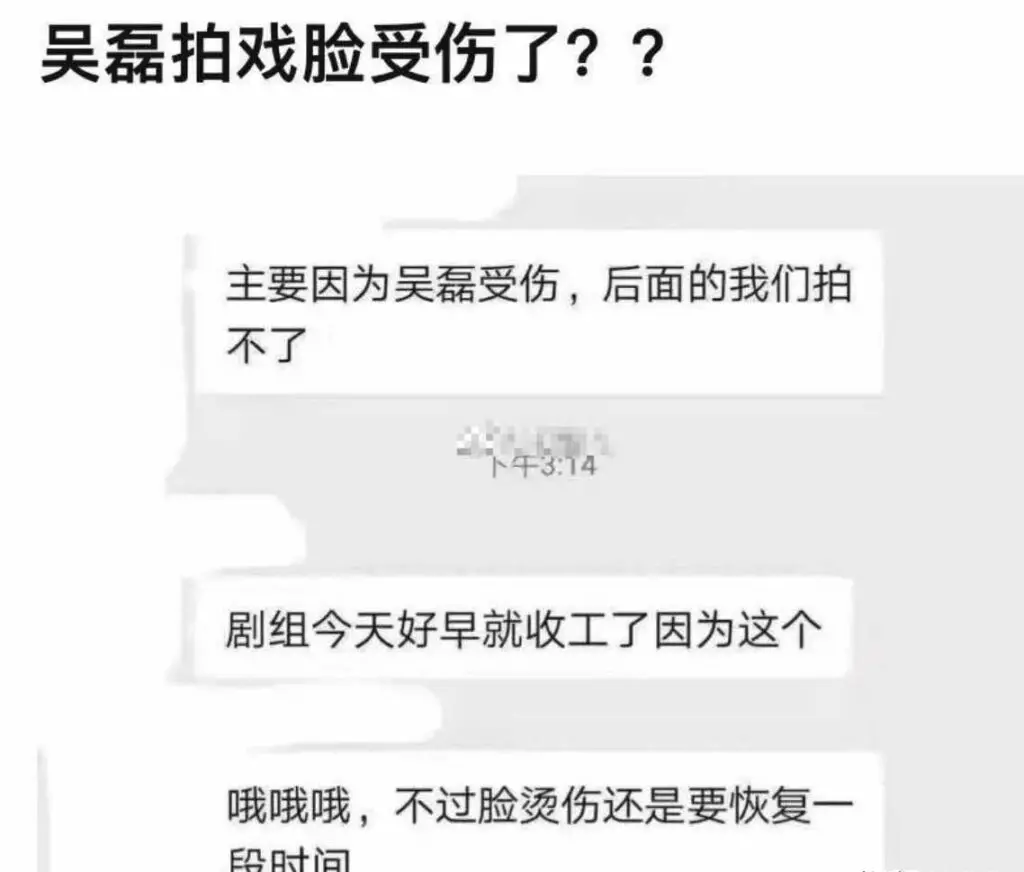 Leo Wu's studio finally responded around 11 pm on August 5: "Just a minor injury, it's not a bother. Thankful for everyone's concern." Fans were relieved after reading the studio's statement. They left well wishes for Leo Wu to get a speedy recovery and told the studio to take good care of him.