Former "Youth With You 2" trainee, Roada Xu Ziyin (徐紫茵), is one of the many familiar faces on Mnet's girl group survival show, "Girls Planet 999". Prior to the show airing, Roada Xu Ziyin, was already one of the many anticipated trainees stemming from her skills and performance on "Youth With You 2".
In the second episode that aired on August 13, it was finally Roada Xu Ziyin's turn for her evaluation performance. However, her performance of Sunmi's "Siren" was only given a 2 second shot. The news about Roada Xu Ziyin's evaluation performance being cut trended in the top 10 on Weibo. Netizens questioned why her performance was cut and started blaming Mnet for the editing. A similar situation happened to Roada Xu Ziyin on "Youth With You 2".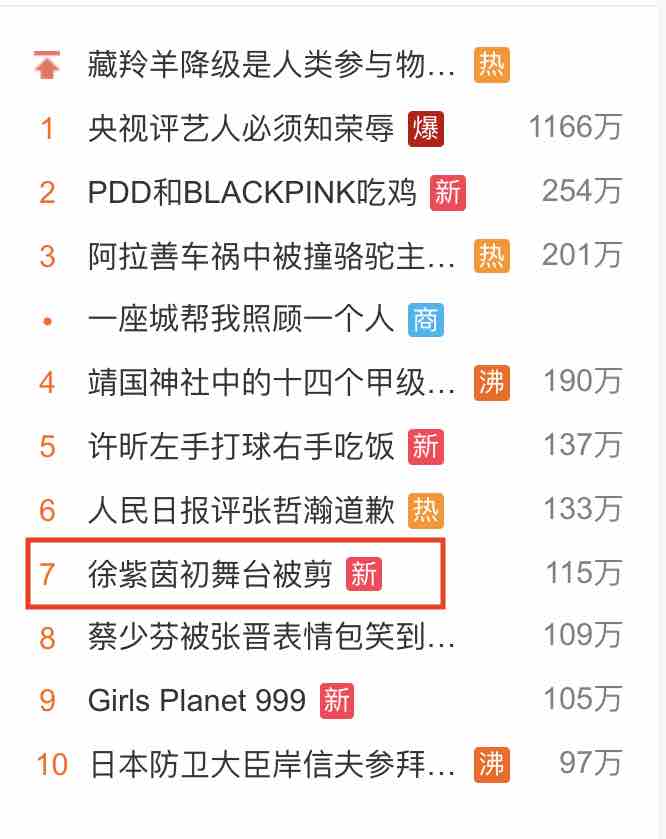 Mnet eventually uploaded the full cut of Roada Xu Ziyin's performance on Youtube and currently has over 865,000 views. Some of the comments said it wasn't Roada Xu Ziyin's best performance and that it wasn't the best song choice for her. They also said Roada Xu is still a great vocalist and is capable of doing much better.
After Roada Xu Ziyin's full performance was released, Chinese netizens left these comments, "Meimei (younger/little sister) chose the wrong song for the first stage. Finished watching the complete performance, I can only say that even if it was released, it wouldn't explode either.", "Performance didn't shine, if it's too crappy, it can be deleted anytime. The expectations were too high this time.", "Didn't perform well.", "The singing really was really crappy, good thing it wasn't released.", "Saw the pure version, performance is emmmmm," "It was kind of ordinary this time.", "But the singing in the pure version was a mess."