On August 23, INTO1's official Weibo announced Japanese member, Rikimaru (力丸), would be suspending his work activities due to health reasons. They revealed Rikimaru is returning to Japan so he can get treatment and recuperate his health accompanied by his family with peace of mind. A minute after INTO1's message, Rikimaru posted on his Weibo and said, "Due to physical discomfort, I need to suspend work activities and return home to get treatment and recuperate for a period of time. I will recover well, rest well, and get better as soon as possible! Thank you everyone!"
Since August 16, Rikimaru had been absent from performances due to his health. Rikimaru caused some controversy when he had wrote out "Help Me" in Morse code in a now deleted post on INTO1's fan club app, weecho, on August 15. It was controversial because August 15 marked the 76th anniversary of Imperial Japan surrendering in World War II. Many Chinese netizens took offense to Rikimaru's post.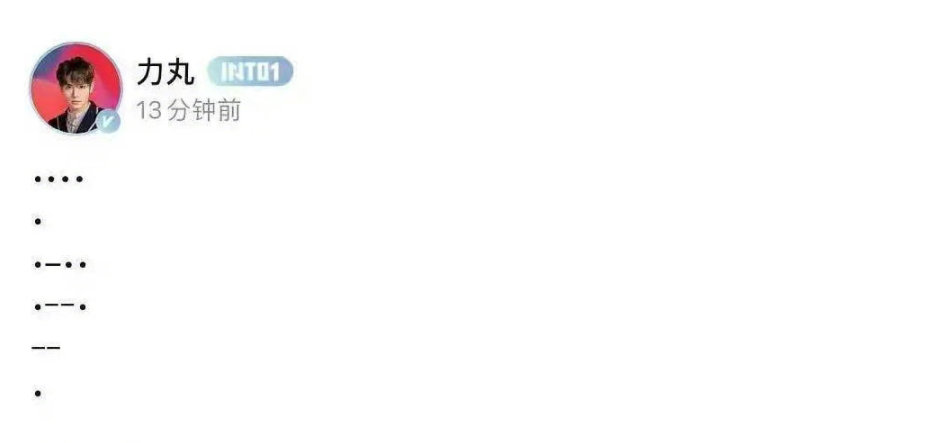 He followed up with another post on weecho explaining, "Sorry for worrying everyone. Because I had surgery on my waist, it's very painful right now. So I posted in Morse code, 'Help me', to share my feelings with everyone. I saw everyone's comments after posting it. I discovered everyone's misunderstanding so I deleted it. I want to say sorry to everyone for creating misunderstandings."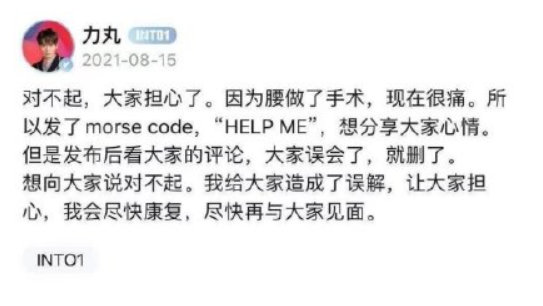 On August 16, INTO1 issued a notice that after discussing with the company, team, and Rikimaru, they agreed that his health is always the first priority and would be missing the 818 would be receiving treatment and time to recuperate before meeting everyone on stage again.
All the INTO1 members left Rikimaru well wishes and a speedy recovery. However, Rikimaru's official fan club and fans only found out about his hiatus and return to Japan through the official announcements from INTO1 and Rikimaru. The official fan club said Wajijiwa hadn't connected with the official fan clubs for more than 10 days. After learning of the news, they had immediately contacted the company to understand Rikimaru's situation.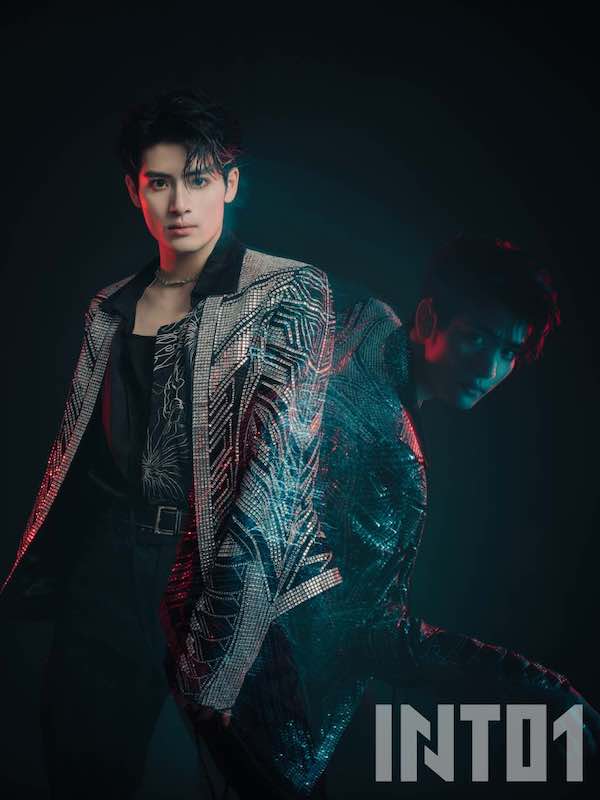 Because of Rikimaru's return to Japan, there were rumors looming around that he would be leaving the group, he was frozen by the company, or terminating his contract. Shortly after their first announcement, Rikimaru's official fan club announced that according to the company's feedback, Rikimaru needs to rest because of health reasons. They said the rumors about him leaving the group, being frozen, or terminating his contract are all rumors.