After two years of waiting, fans were rejoiced when HunanTV and Tencent announced "The Oath of Love" (余生,请多指教) would be airing on September 8. Unfortunately, just three days away from the air date, HunanTV announced the air date for "The Oath of Love" would be "suspended from broadcast due to the channel's schedule adjustments". They didn't provide a new air date. Tencent followed up saying that due to HunanTV's schedule adjustments, the series will be postponed.
This understandably upset fans and left many wondering why the series was suddenly taken off the schedule since many viewers purposely renewed their VIP memberships. With this sensitive period in the Chinese entertainment industry, it can't be helped with rumors circulating on the reason why it might've been postponed.
Xiao Zhan (肖战) issued a post about the postponement and subtly told everyone not to think too much into it by saying, "Thankful for everyone's attention. Thank you to everyone for being understanding like me and supporting the normal schedule adjustment of the work." He also reminded everyone about the "Qinglang" reforms and to maintain a safe online environment together.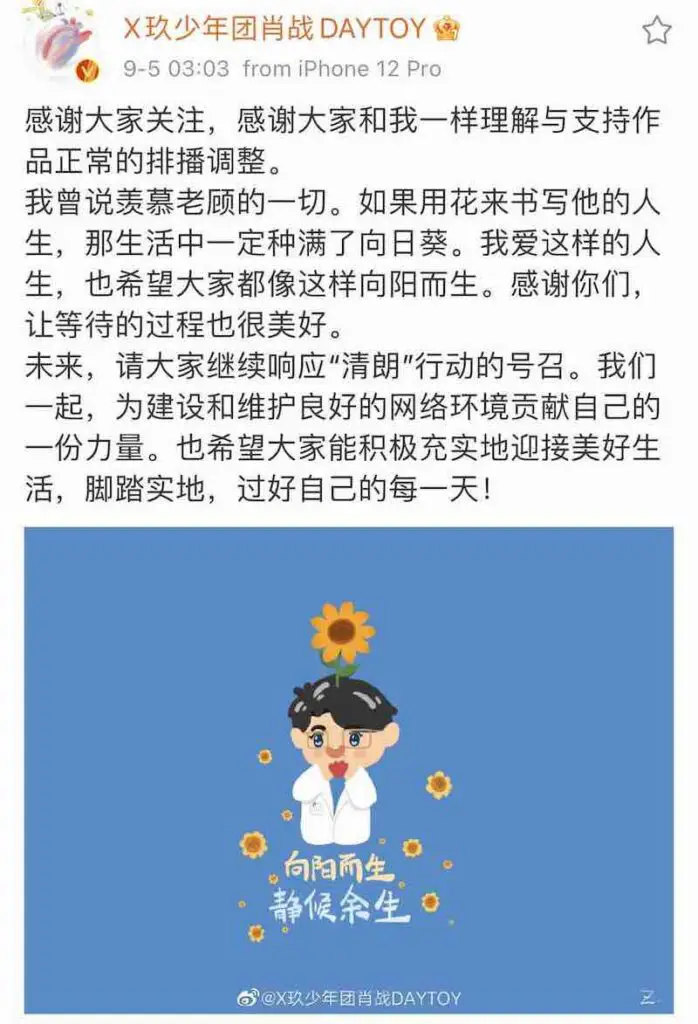 Yang Zi (杨紫) also addressed the postponement, saying, "Thank you to everyone for your attention. During the days that we still didn't have time to meet, 'Lin Zhixiao' will also accompany you guys. Let us patiently wait to meet again with Lin Zhixiao."