YOUKU had their upfronts conference on October 20 where they revealed their lineup for upcoming dramas and shows for 2022. One of their upcoming shows is called "Squid's Victory" (lit. 鱿鱼的胜利). It's described to be a a challenge of wit and strength in the form of a nostalgic children's game combined with strong storylines.
The show received a lot of criticism as many netizens felt YOUKU was plagiarizing "Squid Game" as the name and the logo were very similar. Netflix Korea addressed the controversy saying, "We didn't engage into any copyright related discussions with the Chinese side."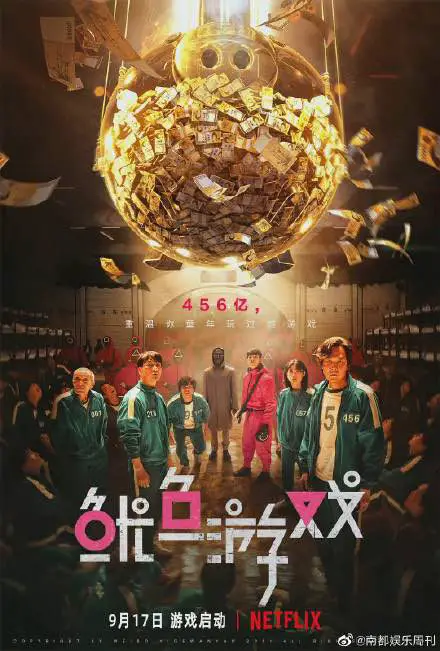 Due to the backlash, YOUKU issued an apology and explained, "Due to a work error, the first draft of the design that was already 'killed off' for new variety show, 'Game of Victory' (游戏的胜利), was erroneously used at the site of the sales conference. Xiao Ku sincerely apologizes to everyone for the misunderstandings this has caused. We will strengthen the process in the follow-up checks and work harder to present better works."
YOUKU uploaded a new poster of the show without the previous design similarities to "Squid Game". The name of the show is also called "Game of Victory" now instead of the earlier "Squid's Victory".
Credit: Weibo (1)