On November 1, a netizen by the name of "echopolyly" made a post claiming that she was an ex-girlfriend of Taiwanese "CHUANG 2019" trainee, Sun Qijun (Sun Chi-chun 孙祈骏). She listed out all the issues during their relationship, including him dating her and a female idol at the same time and allegedly dissing his fellow "CHUANG 2019" trainees that later became R1SE members.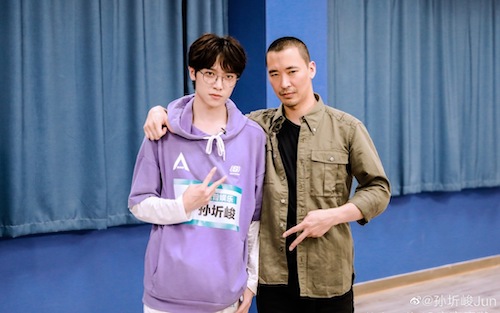 While they were dating, she discovered Sun Qijun was dating a female idol for two and half years already.
He had an intimate relationship with a partner, Ms. Bai, from his previous company. He reportedly admitted to this in texts sent to "echopolyly" from his ex-girlfriend.
He often has hook ups solicited through social media apps. He told her that hook ups are a common thing in their circle.
"echopolyly said Sun Qijun told her the following things:
A trainee who has the best relationship with him hooked up with an internet celebrity before.
He complained after CHUANG ended, a trainee that was in the same group as him told him to ask some girls to hang out. He allegedly complained about how someone with a "shoehorn face" (underbite) could debut.
A trainee that was previously filmed dating a female idol had a pool party with pretty girls at a mansion.
After a trainee that debuted experienced consecutive "house collapses" (usually referring to dating scandals), other contestants practically don't hang out in public venues anymore. They all meet up at someone's home to "play".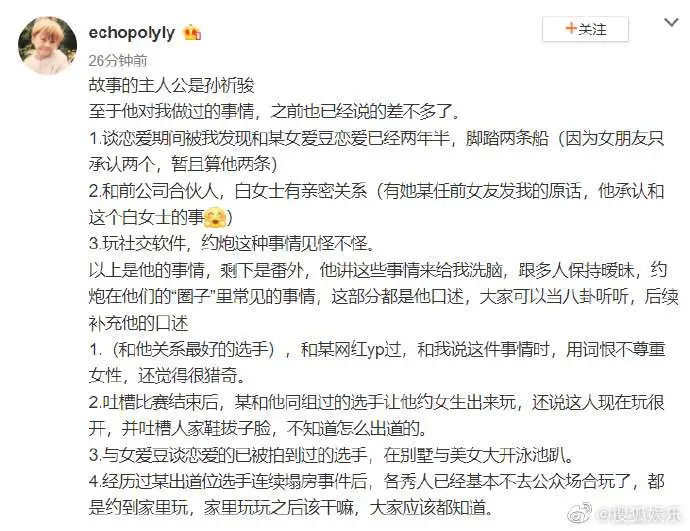 The ex-girlfriend also said Sun Qijun cheated her for two years. She said he would often make countless demands of her and tried to brainwash her. She said all the expensive things on his body, including his family's, were bought by her. She also bore all the responsibility for their living expenses.
After breaking up, in order to make sure she would stay quiet, he looked for her to talk things through and tried to test her, thinking she wanted to rekindle their relationship. She knew that Sun Qijun wouldn't have all the money upfront right away, she didn't calculate the interest and allowed him to pay in installments. However, she said he had a bad attitude all along and couldn't pay back the money for a long period of time. He offered to send back the things he asked her to get him to repay the debts. However, he only sent back worn clothes and shoes. As for expensive electronics, he responded to her, "Not sending it, cell phone sold off already."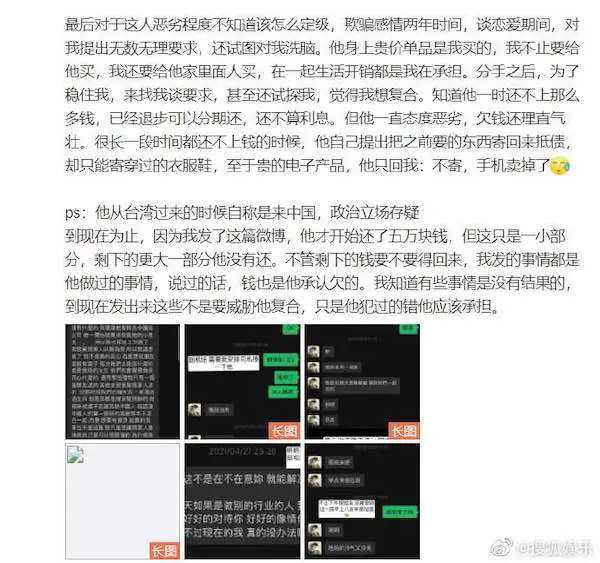 She also says Sun Qijun's political views are suspect as she claims, "When he came here from Taiwan, he said he's coming to China." He reportedly started to pay her back 500,000 RMB because of her post. She says there is still a large amount of his debt left. "echopolyly" says everything she posted is what he did before and that he admitted to owing her money. She said she is not doing this to get back together with him, but that he needs to take responsibility for his mistakes."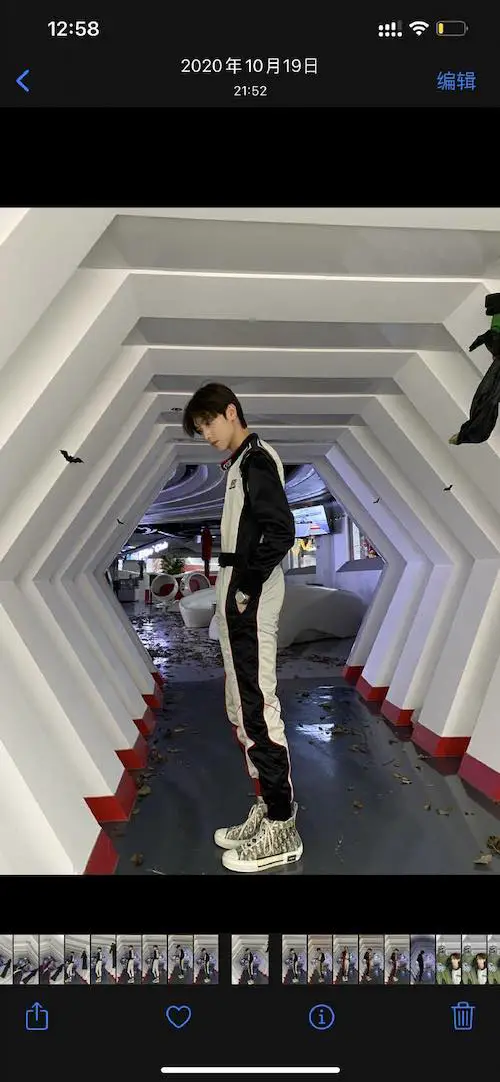 Afterwards, she posted an audio clip in which she says is of Sun Qijun gossiping. The clip isn't very audible, but many netizens believe Sun Qijun is talking about R1SE members, Zhai Xiaowen and He Luoluo.
There are a few variations of the transcribed text:
1. "Like Zhai Xiaowen, he is the male lead in Tian Guan Ci Fu (Heaven Official's Blessing, Eternal Faith). He is especially disgusting. Everyone in R1SE really hates him."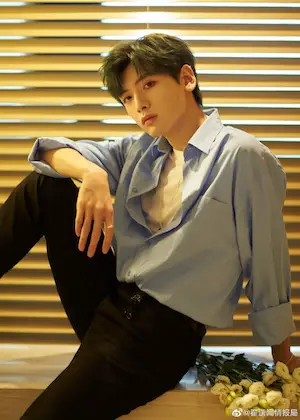 2. "Led He Luoluo to become like this. Why is He Luoluo like this now? He Luoluo looked for me everyday when the show just aired and asked, 'Are you chilling right now?', 'How is it chilling over there?', 'Are you with girls right now?'. He would ask me like that everyday or it would be Ryan Ren Shihao (CHUANG 2019 trainee) and me eating or shopping. He Luoluo would look for Ren Shihao everyday, you know? It's very exaggerated."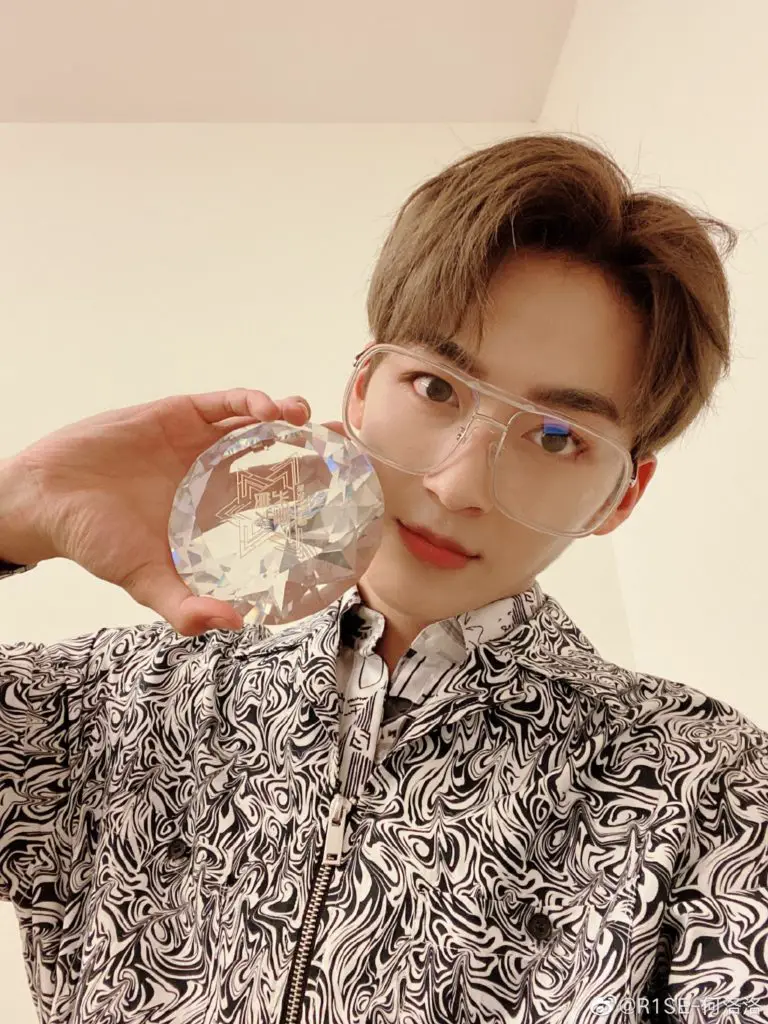 3. "Because He Luoluo knows I am close with Zhao Rang and he would always invite me to go hang out. I completely ignored him, I never went once. So, he hung out with Ren Hao…then he found Ren Hao to be dangerous…then he looked for Yao Chen, then looked for Zhai Xiaowen…"
4. "Zhao Xiaowen is the relatively unconventional type."
Sun Qijun later responded to the allegations, saying, "Extremely sorry for such an unpleasant incident to cause everyone to discuss about this. People will be emotional in relationships. No matter if it's an understanding or whether it's right or wrong, it's because of me that caused harm to others. I am willing to take responsibility for everything.
As for the money matters, if it can be used as a way to compensate, I will continue to repay it. As for relationship matters, since I received your message, I had already started to reflect. I hope my pain right now resonates with you. I don't want my personal relationship matters to escalate into even more non-existent rumors. I am saying sorry here once again."