Chinese series, "Out of the Dream" (梦见狮子), starring Yao Chi (姚弛) and Chen Yusi (陈雨锶), is currently airing. The drama was trending on November 2 when a netizen discovered a part of the background music used in "Out of the Dream" was extremely similar to the original score, "PHUKET LOVE BEAT", from popular Thai BL series, "I Told Sunset About You".
The netizen provided evidence comparing the two scores showing the melodies were very similar. They also provided a comparison picture showing the beats and rhythm were practically the same. As a result, Chinese netizens started accusing "Out of the Dream" of plagiarizing "PHUKET LOVE BEAT" and got the hashtag trending.
Listen to the comparison: https://weibo.com/1822398137/KFzNW8vQo?refer_flag=1001030103_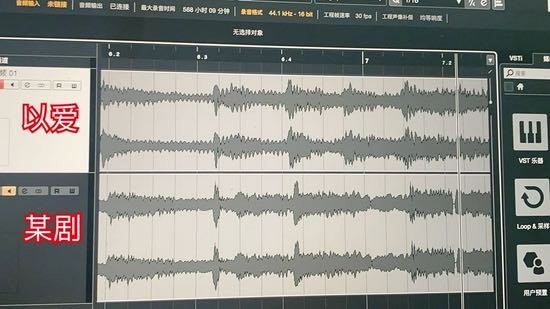 Netizens commented on the post, saying, "This is not extremely similar, it's exactly the same!", "If I don't watch the video and just listen to the music, I would think I was watching 'I Told Sunset About You'.", "This series 'Out of the Dream' is a disgrace all the way abroad!"
A few hours later, the music producer of "Out of the Dream", An Xin (安鑫), responded to the plagiarism claims. He issued a statement admitting that the melody was indeed borrowed from "I Told Sunset About You's" "PHUKET LOVE BEAT". He apologized to the original composer and fans and accepts all criticisms. An Xin also said that piece of the melody has already been modified and submitted.