Chinese drama, "Novoland: Pearl Eclipse" (斛珠夫人), was off to a good start in ratings and reviews on the Tencent website in its first week of ratings. However, in the second week of airing, the series opened with a 4.9 rating on Douban with over 30,000 reviews.
Many netizens are heavily invested in the tortuous relationship between the secondary characters, "Di Xu", played by Xu Kaicheng(徐开骋) and actress, Chen Xiaoyun (陈小纭), who plays dual characters, "Princess Zizan" and her sister, "Princess Tilan".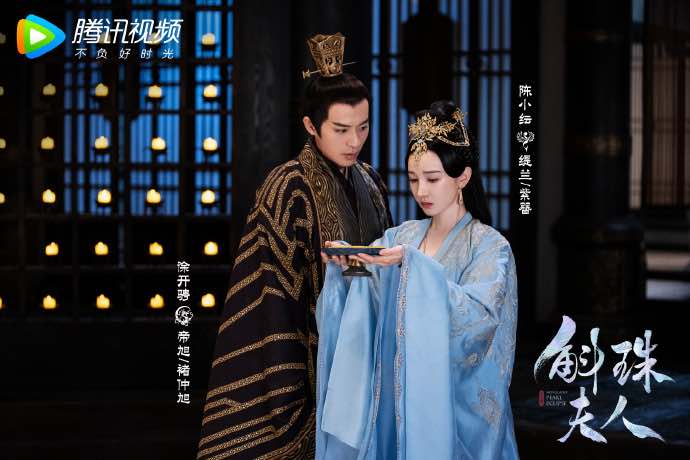 A netizen had left a comment under Chen Xiaoyun's video on Douyin, saying, "You are the highlight of this series. That whoever is so awkward to watch." Chen Xiaoyun responded back to her, "Thank you for liking it. Mi-jie is my idol and also an extremely dedicated artist who can endure hardships. It is my honor being able to act with her in this series."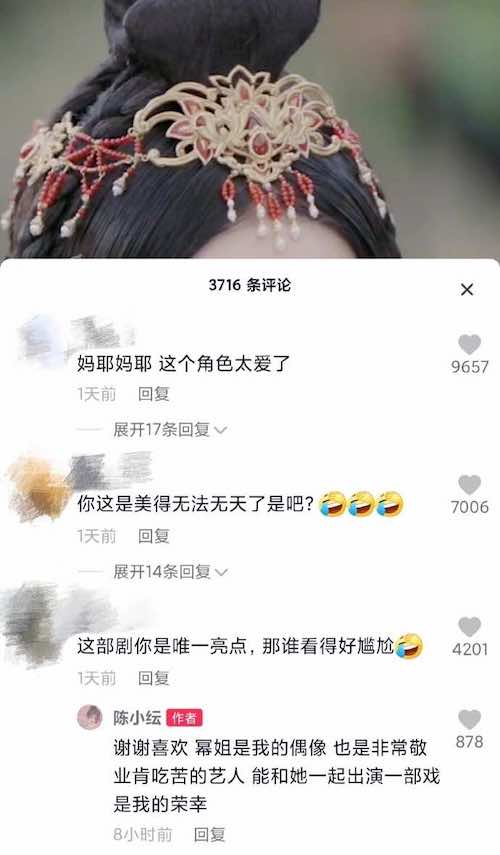 This response led to a heated discussion amongst netizens who thought Chen Xiaoyun was dissing Yang Mi (杨幂) as the original commenter didn't mention any names. Chen Xiaoyun directly named Yang Mi in her response, which led to netizens think she was referring to her as "That whoever is so awkward to watch".
The topic about Chen Xiaoyun calling Yang Mi her idol trended on Weibo. However, Chen Xiaoyun received a lot of criticism from some netizens who thought she was exuding "green tea behavior". They left a lot of green tea emojis. Netizens also posted comments like, "She really knows how to gain clout, loves to gain clout.", "Low EQ or scheming?", "The netizen didn't even mention any names and yet she points it out herself.", "Without Yang Mi, a lot of people wouldn't even watch this series.", "Then that means in Chen Xiaoyun's heart, Yang Mi's acting is very awkward.", "There are over 10,000 comments. If she didn't respond, no one would have noticed this one.", and more.
Some netizens countered the negative remarks saying there was nothing wrong with her comment about Yang Mi and reiterated she is Chen Xiaoyun's idol. Several of Yang Mi's fans also tried to diffuse the situation by saying a lot of people look up to Yang Mi as an idol and urged people to watch the series.