Hit Korean drama, "Penthouse", spanned three seasons with the last season that just finished airing in September. The drama was a hit globally spurring on many parodies and buzz. There are rumors circulating that TVB intends to remake "Penthouse" for Hong Kong viewers.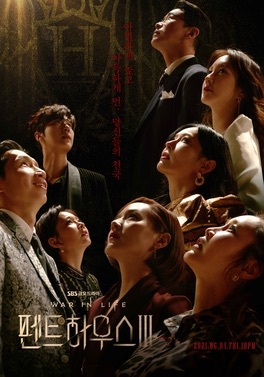 It's reported Eric Tsang (曾志偉), who is the General Manager of Content Operations at TVB, is reportedly tapping film director, Patrick Kong (葉念琛), to direct a series that revolves around a storyline about female revenge and struggles. It's rumored the remake is in the conception stage and they are looking to have Jeannie Chan (陳瀅, Moon Lau (劉佩玥), Angel Chiang (蔣家旻), and Jacky Cai (蔡潔), to star in the adaptation.
Angel Chiang spoke with Oriental Daily News and said she hasn't been notified about being in the series, but was excited upon learning Patrick Kong might be directing this since they had worked in 2012-2013 before. As for Moon Lau, she said she heard about the news, but hasn't received any notifications from TVB yet.