Former "CHUANG 2019" trainee, Ryan Ren Shihao (任世豪), debuted as a successful actor after the show ended. However, his personal life has always been the subject of gossip fodder. A netizen recently accused Ren Shihao was allegedly cheating on four girls at the same time during the winter of 2019.
This netizen also included, "Among them was "Xiao Yi Classmate" (小怡同学) who once dated Wu Someone (Kris Wu). Xiao Yi Classmate wasn't legal yet at the time, yes, not legal!" This person also posted several pictures of Ren Shihao and Xiao Yi Classmate and yelled at him for cheating and just apologized and left it unsettled. The netizen hoped the Chinese Artists Performing Association (CAPA) would get involved in the matter and punish Ren Shihao.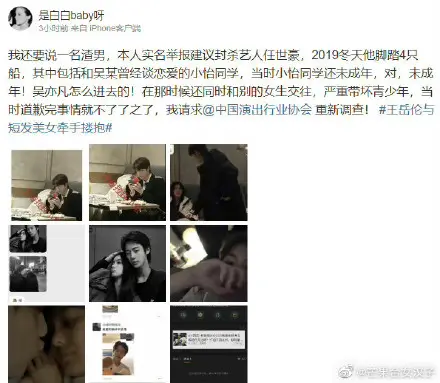 On December 1, Xiao Yi Classmate, whose real name is Chen Ziyi, wrote a lengthy post addressing the rumors. She wrote, "I'm tired and I've had enough."…I am a really soft-hearted, timid, and afraid of getting involved type of person. However, there are various people grabbing onto my weaknesses to write essays. I have never wanted to expose my feelings on the internet. I don't want to say these things that are private to me, but there have been many, many things happening lately."
Xiao Yi Classmate revealed that her relationship with Ren Shihao was already exposed in 2019 and confirmed they dated before. She explained, "I was seriously dating for a long time. As for the reason for the break up, he knows it in his heart. The one getting yelled at now is me. I know you have a new series that will be airing, but don't drag me. We were considered to be together for a long time. What I should let go, I already let go. I think if you've liked a person before, even if you break up, you still shouldn't hurt them, right?"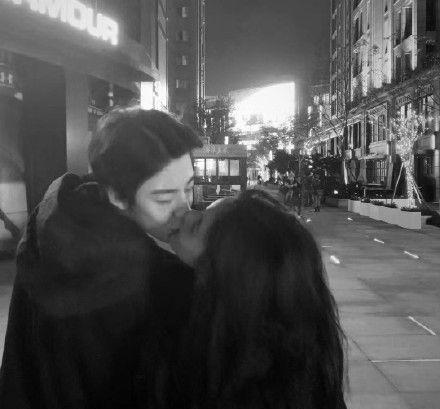 Back in May 2021, Xiao Yi Classmate was rumored to be dating Kris Wu when a movie theater employee released pictures of him with a female friend and claimed he rented out the theater for a date. Kris Wu denied the rumors at the time and claimed the clips were edited to not show him with his other friends.
In Xiao Yi Classmate's post, she also mentioned that she has been getting attacked and bullied by netizens without any evidence for the past 6 months. Her mother and friends were afraid she would get attacked even more and advised her not to post, but she explained, "But I can't hold on anymore…I posted this only because I don't want to be sorry for myself."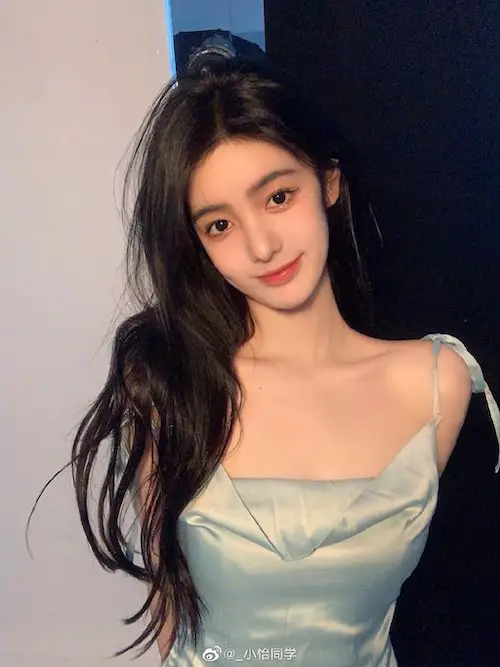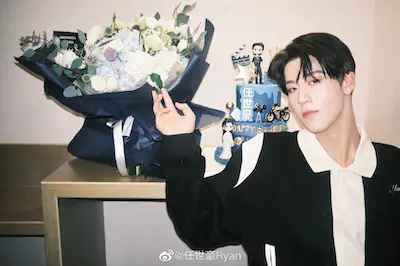 Ren Shihao nor his company have yet to respond to the claims. When Ren Shihao and Xiao Yi Classmate were first rumored back in 2019 with the intimate pictures floating around, his company had expressed, "The two of them have not confirmed their relationship at this moment." Ren Shihao had posted an apology saying he had deeply reflected on his actions and that he was focusing on his work right now.