Chinese actor, Zhou Jie (周杰), became known after starring as "Er Kang" in the 1998 hit Chinese drama, "Return of the Pearl Princess" (还珠格格). In recent years, he has faded out from the spotlight and successfully transitioned to investing in agriculture to grow rice and reportedly made a sizable fortune from it. It was only recently that he started to become active in the entertainment circle again.
However, Zhou Jie was recently in the news again when a netizen claiming to be his ex-girlfriend alleges he gave her an ultimatum to either take birth control pills or break up. She refused to take them and claims Zhou Jie dumped her for that. She also said, "After abandoning me, you turn around and found another woman. You are so serious about relationships, so dirty." The netizen also said Zhou Jie was unfulfilled and empty and needed to look for women in their 20s to worship him.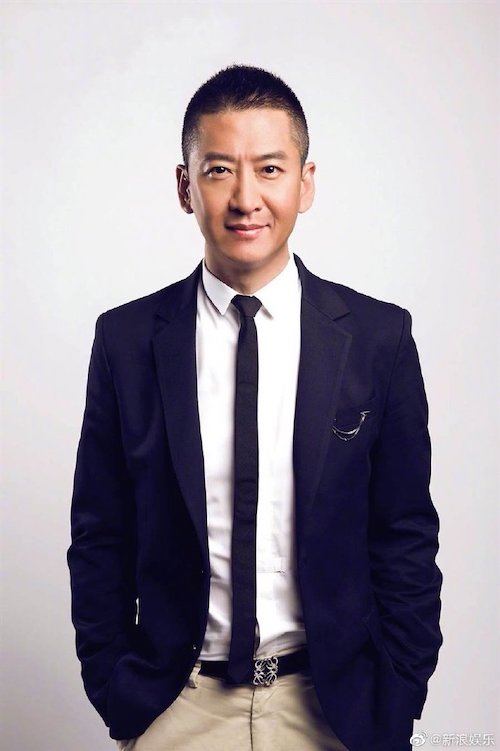 In response to these allegations, Zhou Jie said, wrote, "A friend said, as long as I admit I am gay then I can prove my innocence. Fine, I am actually [gay]." A netizen left a comment saying, "Wild guess, no one wants to get with you." Zhou Jie responded back, "I am gay. Of course there will be people who want to get with me." Another netizen said to him, "This gay looks a bit like a steely straight man. Zhou Jie replied back, "Annoying, annoying, annoying. It's so obvious, can't you tell?".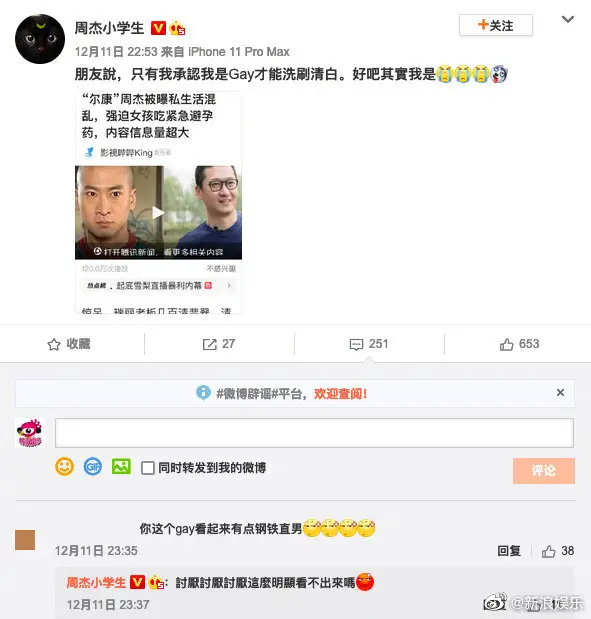 On December 12, Zhou Jie responded to the allegations once again and said, "Someone said I am a bad person, I admit it. Someone said I am impotent, I also admit it. Someone said I french kissed, I also admit it. Someone said I am an animal, I also admit to it. Someone said I died, I also admit it. Someone said I am a shabi, I also admit it. Someone said I was dog sh*t, I also admit it. Someone said I am a scumbag, I also admit it…May I ask what else you want?"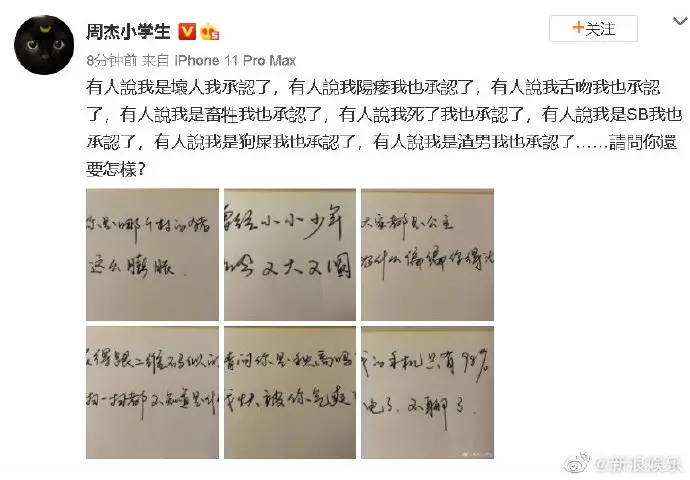 A netizen left a comment on his latest post, saying, "You really have f*cking thick skin.", eliciting Zhou Jie to respond back, "qnmd", which means "F*ck you".