Anita Yuen (袁詠儀) and Chilam Cheung's (張智霖) 15 year old son, Morton Cheung (張慕童), was trending on Weibo on December 14 when netizens noticed his response to a question about being in China. Morton Cheung was doing a Q&A through IG stories recently. One of the questions asked, "Are you in China right now". His response was, "No not right now.", showing a background picture of Hong Kong. Morton Cheung is from Hong Kong where his parents are local celebrities. Chinese netizens inferred from his response that Hong Kong is not a part of China. Because of his response, netizens accused him of being a supporter of Hong Kong independence.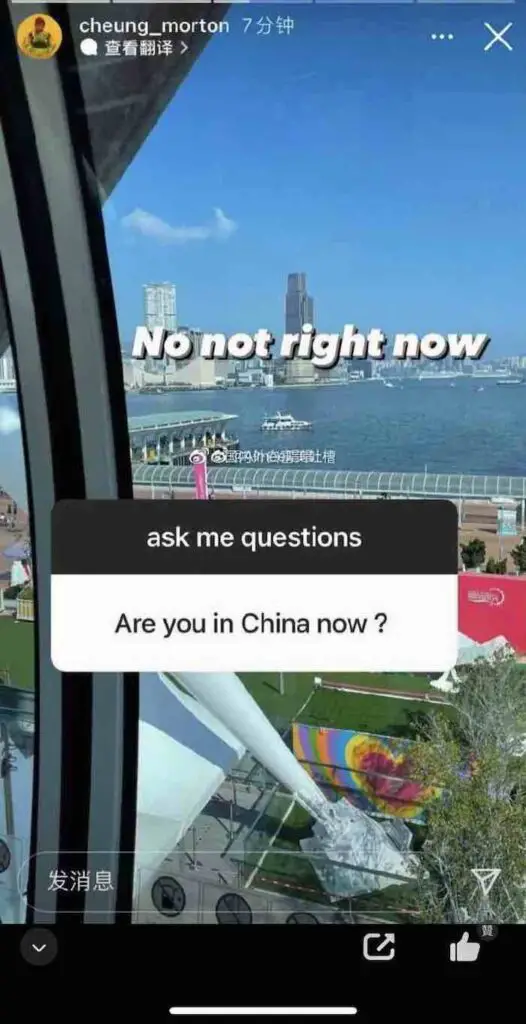 On December 14, Anita Yuen wrote on Weibo, saying, "Regarding Morton Cheung's misuse of English words on social media that led to a misunderstanding, we discovered it in time and immediately corrected it. We also repeatedly emphasized the correct and careful use of words so as not to repeat the same mistake again. However, thinking about how we will be criticized, we also realized the issue that exists at hand, that is we neglected to regulate his loose expression. This is really our fault as parents."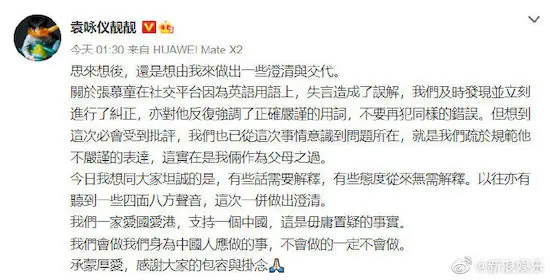 Anita Yuen also emphasized, "Our whole family loves China, loves Hong Kong and support one China. This is an undeniable fact. We will do the thing what we as Chinese people should be doing. What we won' t do, we definitely won't do."
Chilam Cheung and Anita Yuen have enjoyed increased popularity with Chinese netizens after participating in a slew of Chinese variety shows like "Viva La Romance 2" and "Call Me By Fire", which spun a spin-off variety show for the "the Greater Bay Area" contestants from Hong Kong.