iQIYI's S-level IP series, "Luoyang" (风起洛阳), is currently airing. The series stars Huang Xuan (黄轩), Wang Yibo (王一博), and Victoria Song Qian (宋茜). While the series has brought in solid results, it is not without its controversies. Since casting was first announced, there have been debates about who the male lead was even though Huang Xuan and Wang Yibo were both announced as the male leads. In the first week of the series airing, there was even a hashtag trending, "Who is actually the lead in Luoyang?", about this topic.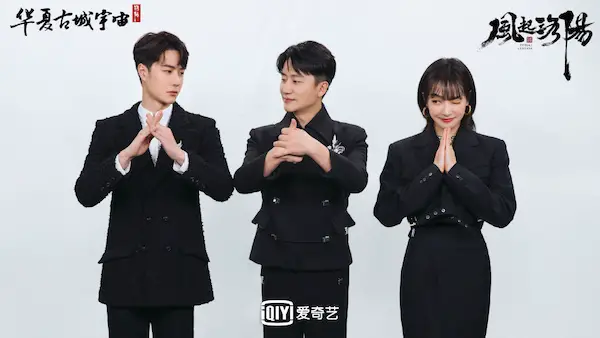 A reporter from The Beijing News interviewed the executive producer of the series, Xu Kang (徐康) about the casting choices for "Luoyang". He expressed that the casting choices were considered only after the script was published and it was considered on suitability of the role.
Huang Xuan
Xu Kang recounted during the early stages of the project, Huang Xuan had constant communication with the film crew. He explained Huang Xuan was considering the transformations of his character, "Gao Bingzhu", at different stages and would send the film crew 30-40 60 second WeChat audio messages about his thoughts each day. Xu Kang also said Huang Xuan is an extremely professional actor who will study and enrich himself when there is something that can't convince him. He also revealed Huang Xuan took responsibility to undergo basic training to perform the high intensity fight scenes.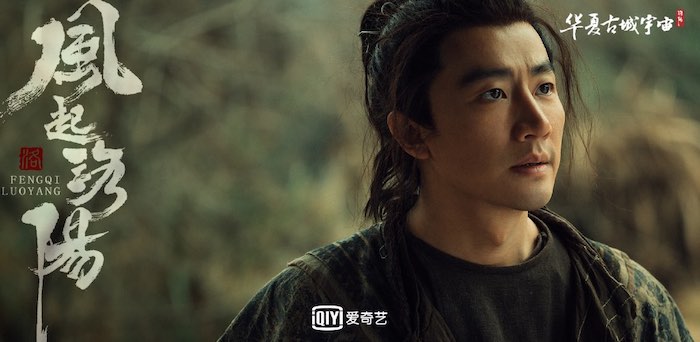 Wang Yibo
As for choosing Wang Yibo to portray, "Baili Hongyi", which was different than what netizens had imagined, Xu Kang explained the film crew didn't do this to ride on the wave of Wang Yibo's popularity. Xu Kang added that when the production team was thinking about casting "Baili Hongyi", they felt Wang Yibo was particularly suitable. He expressed, "The first time we were in contact with Du Hua (Wang Yibo's management company, YUE HUA Entertainment's CEO), to look for Wang Yibo to film this was 2-3 months before "The Untamed" (陈情令) aired and not after he became famous. On the contrary, it would be harder to decide on him after he got famous. From the perspective of the platform, we'd hope the leads would have a relatively high degree of popularity and commercial value, so there is a basic guarantee."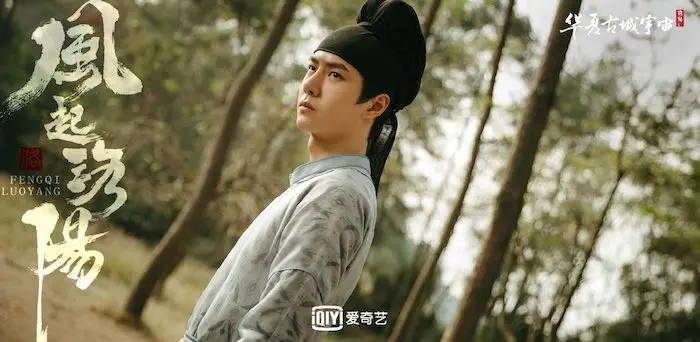 From Xu Kang's recollections, "Yibo usually doesn't say much and he doesn't take the initiative to communicate, but he is actually full of fire in his heart. That's why he likes skateboarding and these types of extreme sports. His work intensity is very high each day. We were originally quite worried. He was already so famous at that time. There would be times when he's done filming, he would have other work arranged until 2-3 in the morning and start work at 6 in the morning the next day. However, he has never complained. He would take notes each time and take the initiative to communicate with the director, 'I think this condition is better.' If he thinks there are issues with the lines, he would communicate it with the screenwriter and the director the same night. After everyone agrees on the same views, it makes filming smoother the next day. He's quite attentive."
Victoria Song
Xu Kang explained he casted Victoria Song as the imperial court guard, 'Wu Siyue', because of the hard work she has put in throughout her career, qualities of an independent female, and dance background that allows her to tackle the fight scenes. Xu Kang elaborated further, "Song Qian gives off a feeling of boldness and heroism, which are especially suitable for 'Wu Siyue'. Because 'Wu Siyue' is often in men's clothing and appears as an imperial court guard, we hope when she's in female clothing, there would be a bit of discomfort and shyness. From the start, we felt Song Qian would be able to portray this. Our luck is actually quite good. We are also quite grateful to these actors for trusting in us so much. The final casting was practically the actors we sought out from the start.