On December 22, Taiwanese artist, Huang An (黄安), made a post that he received information from a Hong Kong reporter saying Zhang Ziyi (章子怡) and Wang Feng (汪峰) were already divorced. Huang An's post eventually led to the rumors about Zhang Ziyi and Wang Feng divorcing go viral.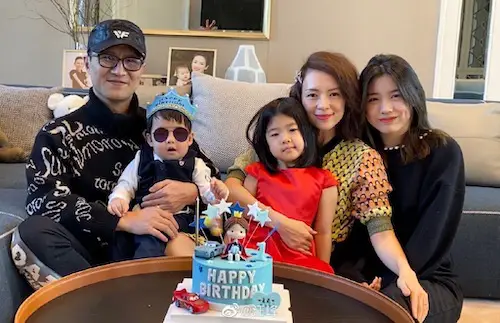 Sina Entertainment reached out to Zhang Zhiyi and Wang Feng's staff members to comment on the rumors and both parties denied the rumors, saying, "Fake news, rumors." Zhang Ziyi followed up with a big red "fake" character on Huang An's post and said, " Fake!! Feng-ge (brother), sue those who should be sued tomorrow morning."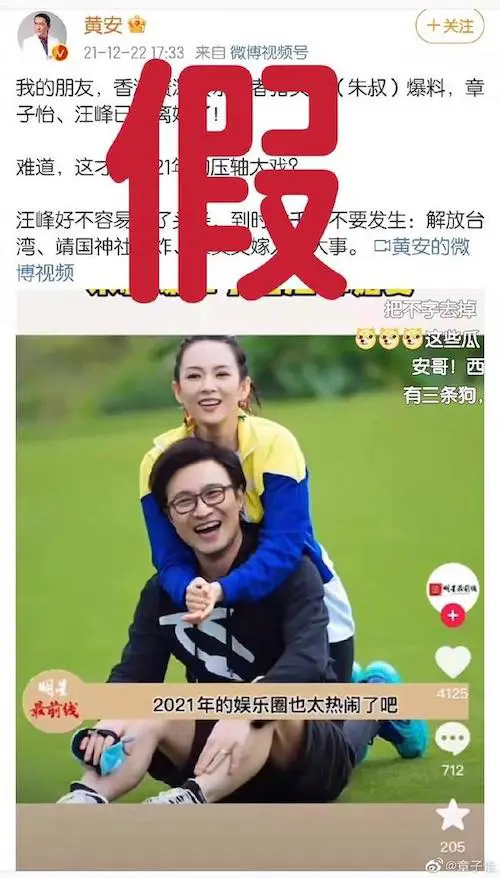 Huang An posted an apology video directed towards Zhang Ziyi and Wang Feng a little past midnight on December 23. In the video, Huang An explained he was just part of the "melon-eating masses" (following gossip) and didn't think it would cause such a scandal. He apologized to Wang Feng and Zhang Ziyi and wished them a long-lasting marriage.