On December 23, Lee Jinglei (李靚蕾) issued another lengthy post hoping that her letter could finally end all the turmoil stemming from her divorce with Wang Leehom (王力宏) and allow everyone to return to their lives.
Why Go Public?
Lee Jinglei's first point addressed netizens suspicions about, "why not resolve it in private? why must you be so cruel to the three children's father?" She explained, "If there were other methods, no one would choose this method. Actually, if I didn't have three children, in the face of these things that make you feel helpless and extreme sorrow, it'd be really hard to continue living to today."
Lee Jinglei said up til this day, she still hasn't received a sincere apology whether it'd be in private or public. On netizens questioning, "Is an apology really that important? Why allow the situation to evolve to where it is today all for an apology?" To this, Lee Jinglei explained, "Yes, an apology is very important because if a person has no way of admitting their mistakes and keeps blaming their own mistakes on others, they won't be willing to repent and won't be willing to change. I don't have the slightest resentment towards him, only blessings. Everything I did is for our children to have a physically and mentally healthy father and a strong environment to grow up in. So, please don't use the children to emotionally and morally blackmail me."
Lee Jinglei then explains children don't need perfect parents, "but rather parents who are honest and trustworthy and will be able to bravely face problems and correct them…If parents pretend to be perfect, children will also think their imperfections are flaws…I shouldn't continue silently enduring him and his family and friends' continuous bullying and slander just to shield him. As the children slowly grow up, they will hear and see that growing up in this type of family will only bring harm to them. If they grow up in this type of family, it will only bring about two results:
Believe in family and friends' slander and resent the mother
Empathize with the mother who has endured everything because wanting to protect the mother and you go against the father and family and friends and even some children will end up being on the news because of this.
I wouldn't be happy to see either result. I don't wish for my weakness to let everything turn into the children replacing me to face or mask living in a 'harmonious' family, but it actually takes a long time to suffer or witness and experience a family relationship full of contradictions, bullying, and emotional abuse."
Lee Jinglei continues saying she hopes to strive for a healthy family for her children. She doesn't believe in enabling the children's father to continue hurting himself, others, and depriving the opportunity for him to correct himself and become "reborn", just to shield his mistakes from the children. "Compared to career and image, what's even more important is his physical and mental health and the children being able to have a physically and mentally healthy father." She also said she would provide support and assistance to Wang Leehom on his journey to rebirth and hopes that after he changes, people can continue supporting him.
"I hope our experience can be used as a reference for the children, allow the children to believe people will make mistakes. As long as you can bravely face your own mistakes, no matter what low point you encounter, you can be tenacious and through your self-effort, be reborn."
Suing for Money?
Second point Lee Jinglei touches: "You're saying all this, but in the end, you're just after the money. So you got the house already, that's why you're not suing, right?" Lee Jinglei says she never wanted to sue from the beginning, especially towards her 80+ year old former father-in-law; she felt forced and helpless, which is why she mentioned it. The primary reason why she changed her mind about suing was because Wang Leehom was willing to apologize: "No matter what type of apology it was, it's a good start to me. My goal has always been for me and my children and society to have a different future."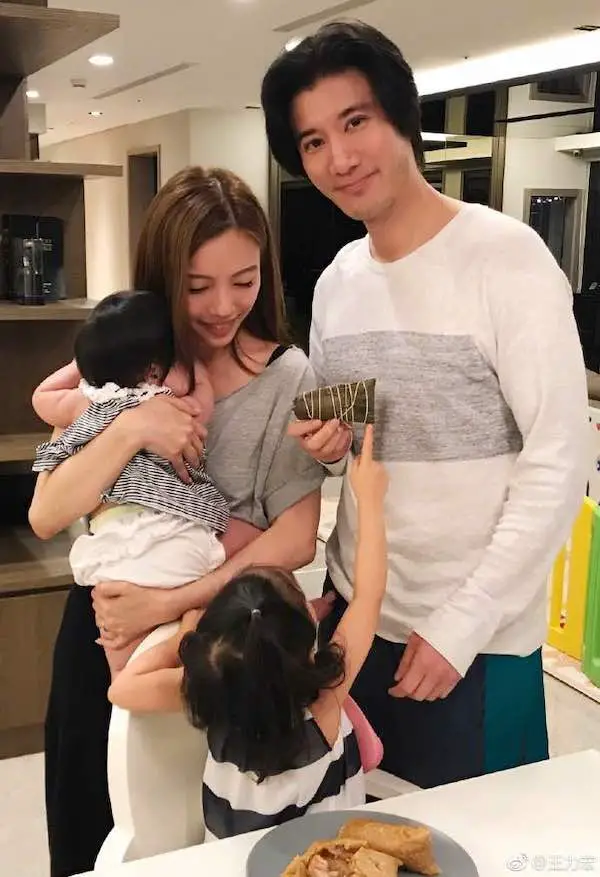 "In regards to the house being 'gifted', I won't be accepting it. So you guys no longer need to use this to distort my intentions. From beginning to end, it was not about wanting money nor about getting revenge. I believe in the judicial process so me and my children should legally have the reasonable distribution of assets. I believe there will be a fair result through the judicial system."
Apologies to everyone
Lastly, Lee Jinglei apologizes. "Regarding innocent people being implicated into this, very sorry. No matter who it is, all have already paid a big price. Hope all of us can return to our peaceful lives starting today and we'll all be well." She also apologizes to the media and netizens for disturbing their lives and hopes this matter will come to an end.
Netizen Claiming to be Yumi's Friend Comments
The netizen claiming to be Yumi's friend, '007', reposted Lee Jinglei's post twice and said : "The matter will eventually pass, everything will eventually return to tranquility. However, the victim will live forever in the event." Her second comment: "Want this to stop here, let everything stop at the most favorable place for you, nothing is that good."