Wang Leehom (王力宏) and Lee Jinglei's (李靚蕾) divorce scandal keeps escalating to new levels each day. Wang Leehom's father, Wang Ta-Chung, doused fuel to the growing inferno with a handwritten letter he shared with the media to help his son. He alleged Lee Jinglei threatened to ruin Wang Leehom's career if they didn't get married after revealing she was pregnant. He also said Lee Jinglei demanded millions of dollars in living expenses and other help, which they said they already agreed to pay.
Wang Leehom Abetting His Father?
Lee Jinglei responded to Wang Ta-Chung's account of the events with another lengthy post in the early hours of December 19. She prefaced her statement addressing Wang Ta-Chung's letter, "Seeing Wang Baba (father) so old already and still needs to come out and say such lies for his 45 year old son and take these pictures makes my heart ache and I can't believe it. We are are all adults. If something happened, you should face it yourself, take responsibility for your own actions. So much well-documented information has been published on the internet. You didn't apologize once and still chose not to calmly face it yourself. A middle aged person chose to hide behind his father and act innocent. On one hand telling the media: Jinglei is the children's mother. You won't say anything to hurt her. On the other hand, exploiting your father's sympathy and love, letting him become your chess piece and doing illegal things. Defamation requires taking legal responsibility. Wang Baba is already 80 something years old. I think it's a pity [for him] to be pushed into the forefront of the storm. If Wang Baba didn't have your guidance, he wouldn't know how to contact the media to publish this letter. So, even though you're hiding behind your father, you'll still need to face the responsibility for abetting."
Bribing Lee Jinglei to Retract Previous Statement
Lee Jinglei then revealed she received a text from Wang Leehom trying to bribe her with the property she and the children are currently living in to retract her previous statement and allegations. She elaborated further, saying, "We've known each other for so many years, up til now, you still don't know I am not someone who can be bribed. If I choose to help you, it's only because I care about this person. The ridiculous thing is I actually seriously considered your request asking me to sacrifice my reputation and save your career (under the premise of not receiving any benefits)…Up til now, you still have no regrets, still selfish as always thinking my reputation and future aren't important. Only yours is important and you're still hiding behind family and friends maliciously slandering me."
Lee Jinglei then says, "Actually, the home is where we lived and raised the children together. If I wanted to fight for the home, I would also have a chance of winning, don't need your charity, nor do I need to exchange it for any items."
The property in question, the "Wujiang" condo, and 6 parking spots were reportedly purchased by Wang Leehom in 2017 for 400 million NTD in cash. It was rumored the property originally had Lee Jinglei's name on the deed until it was transferred to Wang Leehom's company, Hongsheng Culture, Inc., in which Lee Jinglei is listed as a manager.
1. Using Pregnancy to Force Marriage
Lee Jinglei breaks down Wang Ta-Chung's letter into 7 counterpoints. She starts off saying his letter confirmed her description of being bullied by Wang Leehom and his family in her previous statement.
Lee Jinglei said she and Wang Leehom had a mutual understanding that they were dating with marriage in mind. Wang Leehom reportedly kept telling her that he wanted to get married and have children quickly as he was getting older. He told them that after they have children, they would accompany him and fly all over to work so he wouldn't think he was lonely. "Because of this, he would always ej*culate inside while we were dating. For a long period of time, we didn't take any contraceptive measures. This way, getting pregnant would be very natural."

When she told Wang Leehom she was pregnant, she said he was very happy at first. After they told the elders about this, he discussed it with his parents and reportedly asked Lee Jinglei, "Can you get an abortion? Or you give birth to the child and we won't get married?" Lee Jinglei asked him, "Didn't you say you wanted to get married and have kids? If not, then why did you tell me not to take any long term birth control? There is a small life in my womb. I don't think murdering children is a type of choice. Our right to choose was only during the moment of the ej*culation of sperm. If you didn't want children, then you should take protective measures. If you really decided you didn't want the child, I would hide and take responsibility to give birth to the child and raise them to adulthood. Because I think being unmarried and getting pregnant and being abandoned by the child's father is something that would bring shame to my family. So I couldn't return to Taiwan and let my relatives and friends point fingers and humiliate my family."

Lee Jinglei said she proposed two plans to discuss with Wang Leehom:

1. Get married as they originally planned and move back to Taiwan to build their family.
2. Lee Jinglei would give birth and raise the child herself in hiding.

Lee Jinglei said Wang Leehom was strongly opposed and emotionally blackmailed by his family, but in the end he decided to get married with her and return to Taiwan to start their family. She then said Wang Ta-Chung's accusation of "using a fetus to threaten him into forced marriage or else expose information and ruin his career" is absurd. Lee Jinglei said she has to worry about her family's reputation. She explained she received higher education and wasn't a girl without anything. As she was also young at the time, she couldn't ruin her life and do things like crying to the media that she was pregnant. Secondly, she said Wang Leehom was a 37 year old highly knowledgable and successful person: "He can't possibly make such a serious decision to get married because he was being threatened. If I threatened him to get married, he should be very scared, right? Why would there be a second and third pregnancy?"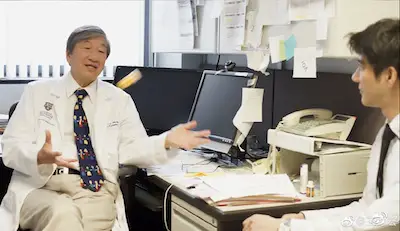 2. Divorce Settlement
As for Wang Ta-Chung's claims Lee Jinglei asked for, "hundreds of millions of Taiwanese dollars, living expenses, two Filipino maids, one nanny and one dedicated driver, including the living and education expenses for the children", Lee Jinglei says her only request was to let the three children's quality of life stay the same.
"Right now, the Filipino maid that is helping to take care of the home, a nanny that helps out day and night, and the driver cannot be dismissed. I feel that even though parents get divorced, the children should still possess the same quality of life and not be affected by our marital status. I've never demanded hundreds of millions of Taiwanese dollars nor have I asked for a dime of alimony. I've already stated through yesterday's statement, I will be bearing all the children's living expenses and education expenses right now. I won't suffer you and your family's bullying or humiliation again to get money from you to raise the kids. I originally asked for the property we lived in together to be left for us, but Leehom rejected it. He said he could lend it to us, but have to return it to him later. There are a lot of things that I deserve, it's not because I want your family's charity. The aforementioned is supported by documents signed by both parties, can't casually create rumors."
3. "Seven years of pain including the last two years of a life of hell"
Regarding Wang Ta-Chung's claim that Wang Leehom and Lee Jinglei's "seven years of pain including the last two years of a life of hell", Lee Jinglei countered, "If it was 7 years of pain, how would there be a second and a third pregnancy? Without love and affection, how do you have child? Could it be that I am just a reproductive tool?"
Lee Jinglei goes in saying their seven years of marriage was just like any ordinary couple who go through happiness, joy, and help support each other, as witnessed by family and friends through love letters, and records of their daily lives. "Marriage doesn't just consist of happiness, but it's possible to say that all the seven years were painful. Perhaps, he's an actor, but I am not. If we're not loving and affectionate, I have no way to act loving and affectionate in front of family, friends, and the public."
Lee Jinglei recounts a few months after Wang Leehom's 2019 mini Taipei concert, he used all sorts of methods to force her into divorce. They started agreeing to let Wang Leehom have the single lifestyle he wanted and find a suitable way to continue on. Afterwards, Lee Jinglei said they didn't pretend to do any PDA or post each other's pictures. (Li Jinglei's last picture she posted with/about Wang Leehom was in June 2019.) They wanted to explore new ways of preserving a complete family lifestyle.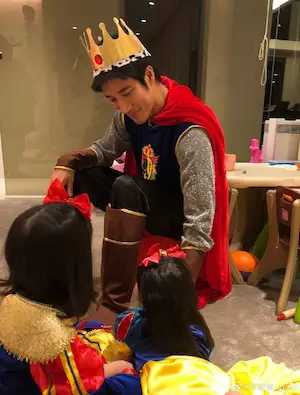 "In these two years, he lived a life as he pleased, he came home whenever he wanted, he left whenever he wanted. Even when he came home, I wouldn't ask him what he did outside either. I would also specially cook the dishes he liked to eat for him. The children and us preserved a normal and harmonious family lifestyle. Where is the hell coming from? Is divorce saying you're immediately divorcing once you say it? Once you have children, then material responsibility needs to be taken for the family. It's necessary to try different lifestyles to see if harmonious interactions are still possible, then talk about divorce.
4. "Leehom would spend a few hours with the children everyday."
Lee Jinglei's response to Wang Ta-Chung saying, "Leehom would spend a few hours with the children everyday." "What kind of big lie is this? How do you know? On weekdays, he just spends about 5-10 minutes before bedtime to video chat with the children or to see them to say good night. The weekend is our family day. If he is in Taiwan, he would participate. If he's not here, he would occasionally video chat. It has been three years since he's been absent from Christmas. He's also frequently absent from the children's birthdays. All of this are facts."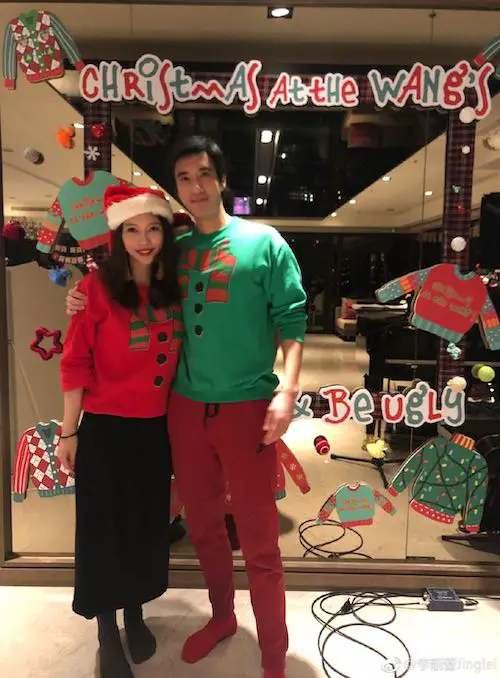 5. Timing of the Long Essay
In Wang Ta-Chung's letter, he claims Lee Jinglei's 5,000 word "long essay wasn't written immediately. It was the deliberate and calculating effect of two years of separation." Lee Jinglei said each letter and sentence were all written by her the day before yesterday with two of her good friends present. "I have witnesses to prove that this wasn't the result of two years of deliberate scheming. If I was deliberately scheming, then I wouldn't have missed out on the best time to speak for myself and waited two days for the attention to fade and then post. Why did I post? I also explained it in the long essay. It's because Leehom broke his promise to protect me. He used the method of attacking me to maintain his personal integrity and rejected my request to him to help me clarify. In the end, he resorted to verbal bullying to communicate with me and to protect himself, his family and friends, and their actions in slandering me."
6. "Leehom absolutely didn't cheat during this period."
In response to Wang Ta-Chung saying Wang Leehom didn't cheat during the two years of their separation, Lee Jinglei said, "It's hard to know this, Wang Baba. After all, he wouldn't tell you if he cheated. It's just like when he got caught soliciting prostitutes, he didn't tell you, right?"
7. "Leehom is not a scum. His children shouldn't be instilled with this type of impression."
In response to Wang Ta-Chung saying Wang Leehom isn't a scum, Lee Jinglei said, "I don't think Leehom is a scum either. He just made a mistake. It'll be good if he corrects it. From beginning to end, I've always tried my best to say good things about Leehom in front of the kids. All this is obvious and can be seen from the people around us and can testify. Just looking at how the children treat Leehom, it can also prove how much effort I used to protect his positive image in the children's minds when he is absent."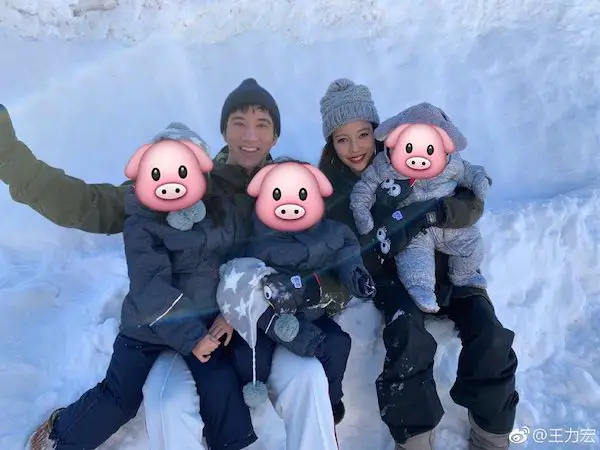 In closing, Lee Jinglei said if there were any discrepancies in the aforementioned points, she asked for them to submit substantial evidence or it becomes slander. "I am asking Mr. Wang Leehom to publicly apologize before 3pm or else I will immediately seek legal channels to sue you and Wang Baba for defamation."
Wang Leehom is reportedly quarantining right now in Wang Xiaofei's hotel, "S Hotel", which was named after his ex-wife, Barbie Hsu (Da S).