Since Lee Jinglei(李靚蕾) published her long essay exposing ex-husband, Wang Leehom (王力宏), of his adulterous behavior on December 17, Wang Leehom hasn't made any statements. According to the Taiwanese media, Wang Leehom has already flown back to Taiwan on December 18.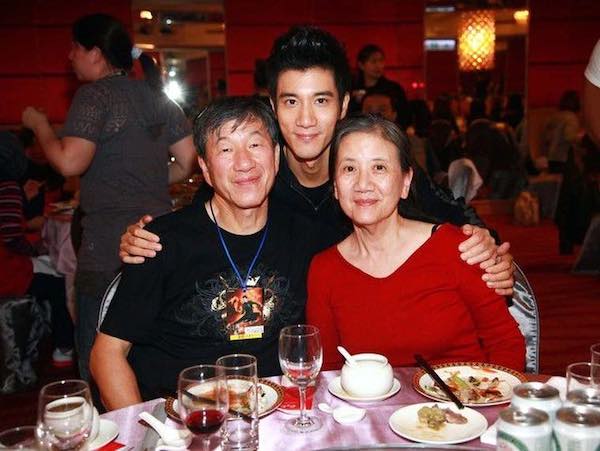 Instead of hearing from Wang Leehom, his father, Wang Ta-Chung (王大中), who is currently in the US, reached out to Apple Daily TW, with a handwritten letter of his version of the events.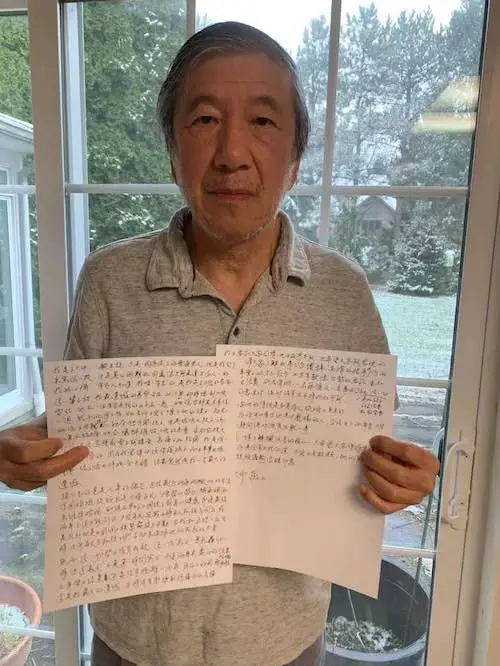 Wang Ta-Chung wrote: "I am Wang Ta-Chung. Generally speaking, I am a retired, ordinary person, but as I sit down and write this, it is really difficult because this can only represent one in ten thousandth of my heartache. Some people know my only "fame" is I am Wang Leehom's father. In this lifetime, the thing I regret the most happened in 2013. At that time, I received Leehom's call. He was with a girl. She said a week late after her period, then two weeks late, she told Leehom she was already pregnant with his child. At first, she said not to worry, she would be raising the child herself. However, she quickly changed her tune and said if they didn't get married, she would expose secrets and ruin Leehom's career. In the beginning, most of the family felt these threats weren't acceptable. Short term pain is better than long term agony. I was the only one who approved of the marriage because I feel the child must be protected and career is also very important. If married, maybe she will become a good wife. In the end, this actually became the biggest regret of my life.
What came next was seven years of pain including the last two years of a life of hell. This marriage from beginning to end was riddled with problems. Leehom was working hard patching up problems left and right to preserve the marriage. So far, it's been fortunate the three children are mentally and physically healthy. Even though they weren't living together in the last two years, Leehom would spend a few hours with the children everyday or interact with the children on the internet when he's overseas. At the time, Wang Mama and I were in Taiwan and practically interacted with the children everyday to ensure they have a normal upbringing. Yet, this effort was not effective. Jinglei's publication of this 'long essay' caused a commotion for a moment, but this "long essay" wasn't written immediately. It was the deliberate and calculating effect of two years of separation. Seven years of hard work couldn't escape the repeated threatening tactics. This is my biggest regret. I didn't insist on choosing short term pain over long term pain.
I am not asking for everyone's sympathy nor care about these tricks. I only hope everyone can objectively analyze. Everyone, please understand this matter has been going on for many years. The divorce process has also been nearly two years and in fact, both parties have already signed the papers. The female party has demands for hundreds of millions of Taiwanese dollars, living expenses, two Filipino maids, one nanny and one dedicated driver, including the living and education expenses for the children. All of this has already been agreed to be delivered. There is absolutely no possibility of not supporting her.
Our family's tradition is to be kind to people. From Leehom's seven years of hard work, you should be able to see what kind of a person he is. The separation has already been more than two years. Leehom absolutely didn't cheat during this period.
Lastly, please understand the pain of being falsely accused. I just hope everyone stays objective and naturally, there will be justice. Leehom is not a scum. His children shouldn't be instilled with this type of impression."
According to Apple Daily TW, Lee Jinglei responded to Wang Ta-Chung's letter, saying, "Seeing Wang Baba so old already and still needs to come out and say such lies for his 45 year old son. Taking these pictures makes my heart ache and I can't believe it."
Credit: Apple Daily TW (1, 2), Lee Jinglei IG