As promised, Lee Jinglei (李靚蕾) published another long essay on the morning of December 20 in response to Wang Leehom's (王力宏) statement from the previous night. Gossip aside, netizens have been constantly praising Lee Jinglei for her well-written and logical essays, which was even trending in the entertainment section of Weibo.
Lee Jinglei touched upon the same topics covered in previous statements and asked Wang Leehom if he would admit to hiring prostitutes, having hookups with multiple "friends" before they got married, dating her and BY2's Yumi at the same time, and more.
Preventing Him from Seeing the Kids
Lee Jinglei also refuted Wang Leehom's implication that she wasn't letting him see their kids. She said not only did she welcome and encouraged him to see their kids more often, but also allowed him to install a video robot machine that would allow him to open the video on a control whenever he liked. Lee Jinglei said she only had one request, which was to only have him use the video camera when he's alone to roam the house for privacy reasons. She said she has recently mentioned this to him again, but he would just say, "Can't guarantee it, I'll try", which she said was causing her a lot of mental stress and called his actions as "mental abuse".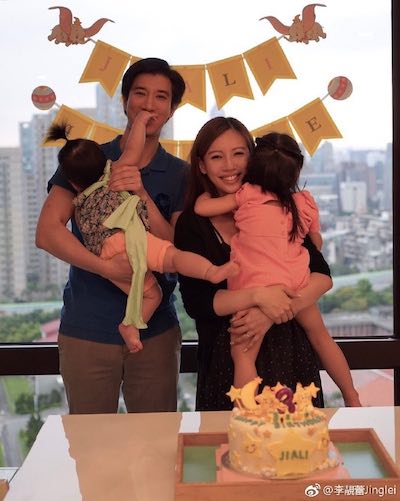 No Way of Contacting Her
Lee Jinglei referenced Wang Leehom's explanation for his late public statement was that this was the only way he could get in touch with her. Lee Jinglei said she had tried calling and texting him the whole day yesterday, but he wouldn't pick up. When she sent him several texts saying she wanted to speak to him, he rejected and later said he would only be willing to join if someone he appoints is part of their calls.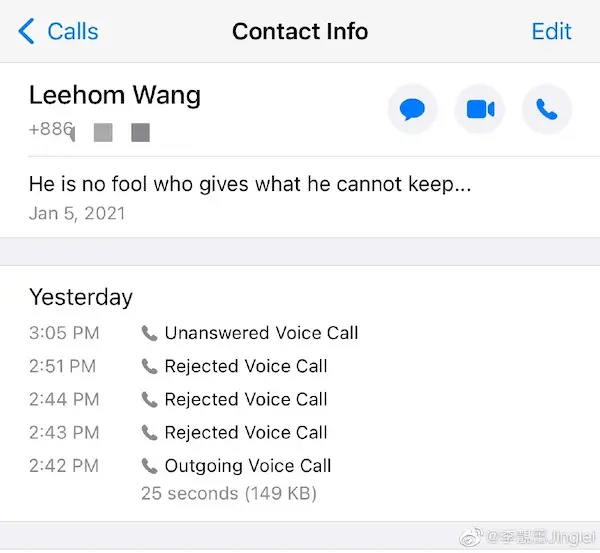 Divorce Mediator
As for Wang Leehom claiming Lee Jinglei told their divorce mediator, "if Leehom doesn't meet my requests, I am willing to tell the media things that will ruin his career." Lee Jinglei said she spoke with this mediator and he denies saying those things nor does he have a recording of it. She explained Wang Leehom was forcing her to sign their divorce settlement, but she refused and he threatened to unilaterally file for divorce in court. Lee Jinglei told him she wished to keep the matter private to avoid it being public and affecting his career. ("Wouldn't you say I am a prophet?")
Japanese Name
Lastly, Lee Jinglei touched upon Wang Leehom constantly using her Japanese name in his statement in an effort to "provoke hated from netizens and to control the narrative". Lee Jinglei explained her Chinese name is Lee Jinglei and she used her Japanese name (Michiko Nishimura) when she was little. Afterwards, she decided not to use it anymore because her upbringing isn't associated with Japan. She also reveals her father left their family leaving her with bad memories. She grew up in Taipai since she was little and felt using her Chinese name was more suitable.
Shortly after Lee Jinglei published her essay, Wang Leehom made another post apologizing and announcing his hiatus from work.
The Saga Ends
Wang Leehom wrote, "Thought about it left and right, men should still bear all the responsibility. I won't be providing any more explanations or justifications. For not managing the marriage well, causing trouble to family members, failing to give the public the image a good idol should have, these are all my mistakes. Right here, I want to earnestly apologize to dad, mom, Jinglei, and the kids. Since we're divorced, it's meaningless to argue about the past. Starting from now, I will pay attention to my words and actions, will take responsibility as a father, son, and a public figure, take as much care as possible for Jinglei and the kids financially and their lifestyle needs. I am preparing to take a hiatus from work and set aside time to accompany my parents and children and make up for the damage brought by this scandal.
Jinglei, we still need to take care and raise three children together. I will transfer the house you guys are living in to your name. I will also participate in the entire process and bear all the costs for the children's upbringing and education. These matters were most definitely mishandled by me. Once again, I apologize to everyone."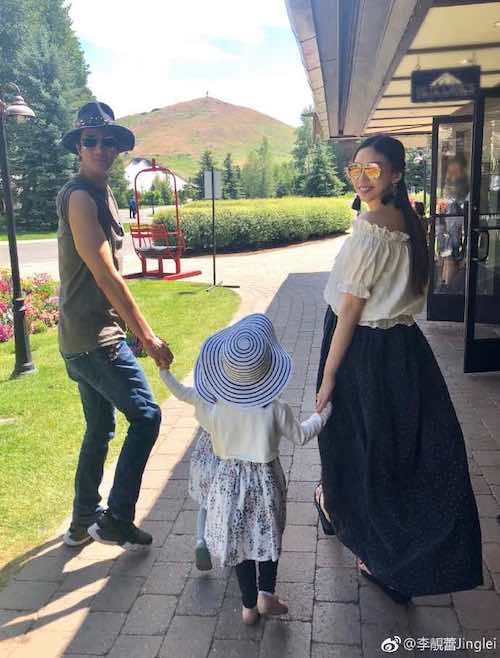 In Lee Jinglei's December 19th response to Wang Leehom's father's letter, she demanded Wang Leehom publicly apologize to her before 3pm that day or else she would sue him and his father for defamation. That apology never came until now. While late, will the saga finally end here?
After Wang Leehom issued his apology post, a media outlet reached out to Lee Jinglei asking if she will still sue Wang Leehom and his father. She responded, "Won't be suing anymore."
Since Lee Jinglei wrote her first essay exposing Wang Leehom, Jay Chou and Karen Mok have unfollowed him on Instagram. His brand deals with Infiniti China, Realboy Kids, Chow Tai Seng, Green Monday, and TATCHA, have either terminated their partnership or stated their contract has already expired and have no plans to cooperate again. Wang Leehom's 2021 New Year's Eve Countdown Concert for bilibili has also been canceled.