In the early hours of December 29, it was revealed Hong Kong singer, Denise Ho (何韻詩), and 6 other current and/or former executives from independent news outlet, Stand News, were arrested. It's reported the 7 members were arrested on suspicion of violating sections 9 and 10 of the "Crimes Ordinance", which is "conspiracy to publish and copy seditious publications".
Since then, the Stand News's website and social media accounts have stopped operating completely. The police sent out 200 officers raiding the Stand News' office and took away 30 boxes that included files and computers. It's reported the company's 61 million HKD assets were also frozen. As a result, all employees were immediately dismissed. The pro-democracy news site ran from December 2014 to December 29, 2021.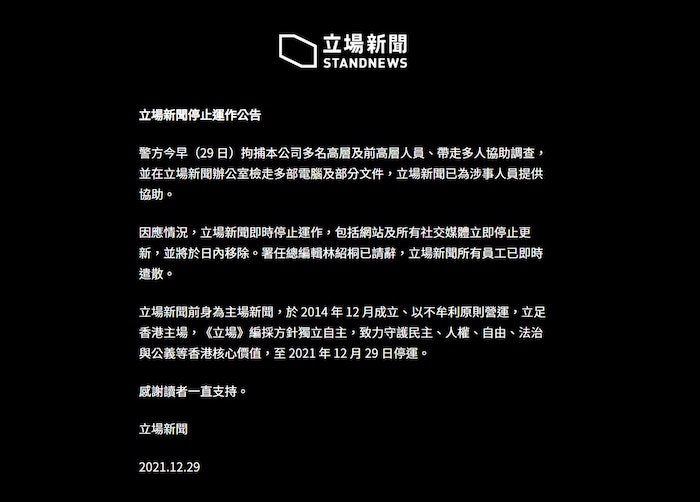 After the news of Denise Ho's arrest was reported, the admin of her Facebook account updated on her situation at 8:48 in the morning: "HOCC (Denise Ho): My frame of mind is okay. To all my friends that care about me, please don't worry."
Denise Ho has been blacklisted by China since 2014 for her involvement in the Umbrella Movement and is an outspoken critic against the Chinese government and staunch supporter for democracy in Hong Kong.