Wang Leehom's (王力宏) fall from grace happened within a week when his ex-wife, Lee Jinglei (李靚蕾), exposed him for having extramarital affairs, soliciting prostitutes, and gaslighting her, in their messy divorce. Since then, Wang Leehom has lost all his Chinese endorsements and work events canceled, and has taken a hiatus from work.
With the current climate in the Chinese entertainment industry, any artist that is classified to be a "tainted artist" because of some scandal or to be "misbehaving badly", are blacklisted and banned from working as an entertainment worker.
At a recent press conference for the Taiwan Affairs Office of the State Council, a reporter asked, "Taiwanese artist, Wang Leehom, said a few days ago that he would temporarily leave showbiz. What penalties will the mainland impose on Wang Leehom? Will he be included in the list of tainted artists?" In response to this, the Taiwan Affairs Office spokesperson, Ma Xiaoguang, responded, "Our policy to support cross-strait cultural exchanges hasn't changed. Regarding commercial performances conducted in the mainland, relevant departments have always managed it in accordance to the law and regulations to lead even more healthy content and actively advance cultural products into the market. At the same time, we also encourage and support entertainers to consciously promote style, arts, and virtue, continuously elevate ideological and moral cultivation, professional ethics and accomplishment, and humanities and arts conservation, and establish a good social image and be an artistic worker with morals and artistic skill."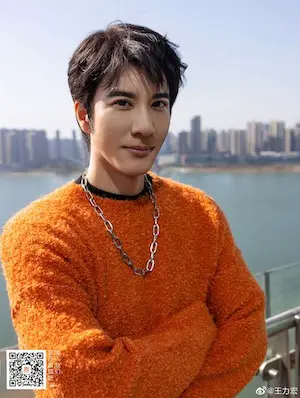 When a reporter quoted a Global Times opinion piece that "Wang Leehom's luxurious existence is basically over." and whether this was also the official attitude, Ma Xiaoguang responded, "We can't take someone's online claims and treat it as the official attitude. In regards, we've always encouraged the cross-strait cultural exchange and collaboration. In regards to individuals and their respective incidents and respective situations, we hope entertainers who come to develop in the mainland can attain both 'virtue and art', that is to say we value what's official instead of some claims on the internet."
After the Taiwan Affairs Office's statements were reported, many netizens left comments like, "It was said, but it seems like nothing was said at all.", "Taiwan Affairs Office: You thought I responded, but I actually didn't.", "You ask yours, I'll respond with mine. You can ask however you want.", and more.