Shaun Tam (譚俊彥) was the big winner at the 2021 TVB Anniversary Awards show with three awards. He celebrated his accolades with his parents present in the audience. One the highlights was seeing Shaun Tam's father, Ti Lung (狄龍), remain nonchalant and calm when his son won.
After the awards show, Ti Lung and Shaun Tam were seen hugging it out. However, when Shaun Tam was being interviewed by TVB reporters, Ti Lung joined in and said, "I know my son is in this business because of me. He doesn't want me to look bad in front of me. I agree with this! I like to use rationality more than emotional perspective to view things. I want to tell him, you have to be thankful for the past, work hard in the present, look broadly into the future. However much ability you have is how much responsibility you have. Of course, you must use your actions and work to repay back those who support you. You are very lucky today, but the skills of those people who were competing with you don't necessarily lose against you. It's just that they lost out on luck to you!"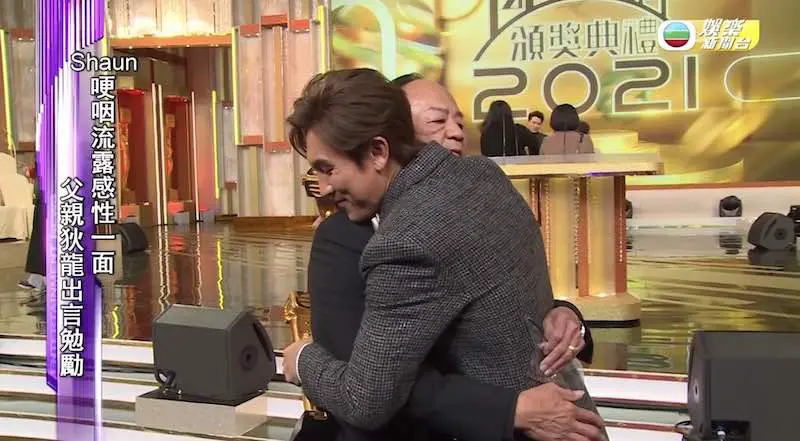 It's not quite a surprise to see Ti Lung's very traditional Asian father way of complimenting his son. Shaun Tam has mentioned in his acceptance speech that the Tam men keep their emotions inside. However, back in 2018, Ti Lung and Shaun Tam were on a variety show called "A Father's Confession" (爸爸的告白) where the latter revealed his father's disciplinary methods. Shaun Tam revealed when he was a child, his father was driving home and the radio was reporting a breaking news. Ti Lung was listening to it, but Shaun Tam played the cassette tape to listen to children's songs. His father turned it off, but Shaun Tam turned it back on and this went on for a few rounds. Ti Lung said to Shaun Tam, "If you touch it again, I will lock you up in the dog cage." Shaun Tam said he thought Ti Lung was just bluffing at the time and continued pressing it. So in the end, Shaun Tam ended up in the dog cage when they got home.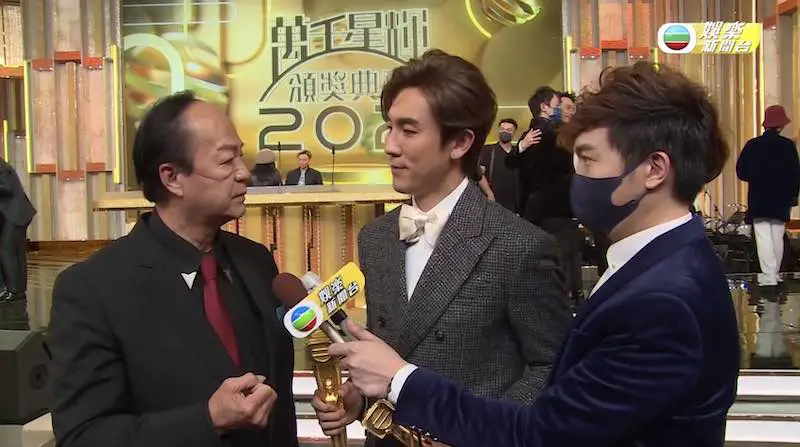 At the time, Ti Lung had a Dobermann at home. There was a time when Shaun Tam was locked in the cage with their Dobermann for over half an hour. Shaun Tam ended up getting sick from this ordeal. Afterwards, Ti Lung revealed on the show that he felt guilty about his "unusual" educational methods and even said this incident had left a scar in his heart. Ti Lung also apologized to Shaun Tam, saying, "Dad was wrong. I'm sorry." This relieved a long time knot between the father and son with them both agreeing to never mention the incident again.
Shaun Tam explained the dog cage incident happened when he was around 5 or 6 years old. He explained that Ti Lung was young when he was raising him and that no person is born knowing how to be a father. Shaun Tam also said Ti Lung's father passed away at an early age so he didn't have much fatherly love. He explained, "After that incident, he did have regrets and also apologized to me on the show. However, it's actually not necessary. For my kids now, I also tell them go into the naughty room. It's actually the same. I am also learning how to be a father."
Credit: hk01