Angelababy and Huang Xiaoming (黄晓明) announced their divorce on January 28. While both parties said they won't be commenting on the matter any more and have kept their word, it has left many people wondering why they chose to announce their divorce days away from Chinese New Year. According to Apple Daily Taiwan, they claim they got information from one of their close friends that explained there was no significance in announcing it a month before Angelababy's 33rd birthday (February 28). Because of the long time rumors going around, and it just so happens to fall around new year's, they chose to announce it then so everyone can spend the holiday freely.
Apple Daily Taiwan also reported that as Huang Xiaoming and Angelababy are busy with work, their son, "Little Sponge", mostly lives with Huang Xiaoming's parents. Once they're free, they would be with their son. They are said to continue this arrangement to raise their son, "Little Sponge", together. According to their divorce agreement, they won't be fighting custody for their son. It's rumored Huang Xiaoming and Angelababy didn't reveal their divorce to their 5 year old son.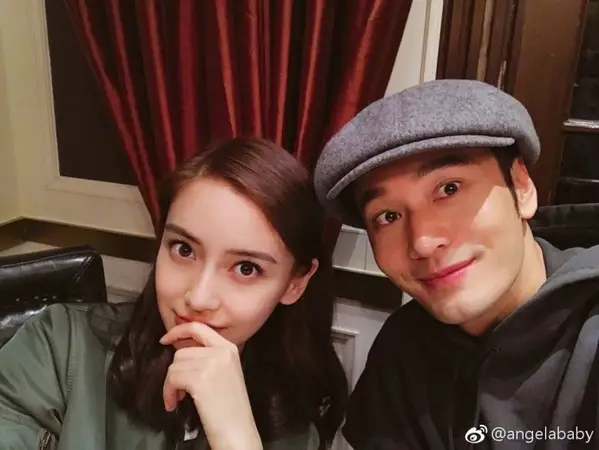 As part of the divorce agreement, Apple Daily Taiwan also reported Huang Xiaoming and Angelababy's finances are separate, hence they won't be splitting their assets either. According to Sina Entertainment, Tianyacha, a repository containing information on Chinese enterprises, shows Huang Xiaoming is affiliated with 48 companies of which 32 are still in existence. Angelababy is affiliated with 3 companies. Based on the company names, Angelababy and Huang Xiaoming don't seem to have any direct business affiliations.
Credit: Apple Daily TW, Weibo (1, 2, 3)