There were recent rumors circulating Nicky Wu (吳奇隆) and Cecilia Liu Shishi (刘诗诗) were in the process of a divorce and would announce it next month. The rumors also stated Nicky Wu and his female assistant were wearing couple outfits.
These rumors started circulating on February 25 after a blogger drew a series of cartoons that hinted at a much older male celebrity and a pale face female celebrity's marriage was in crisis. The cartoons also stated that the male celebrity was already in a secret 10 year relationship with his assistant prior to dating his wife. After they got married, he was seen wearing matching couple outfits and shoes with his new female assistant. Netizens started speculating it was Nicky Wu and Cecilia Liu Shishi.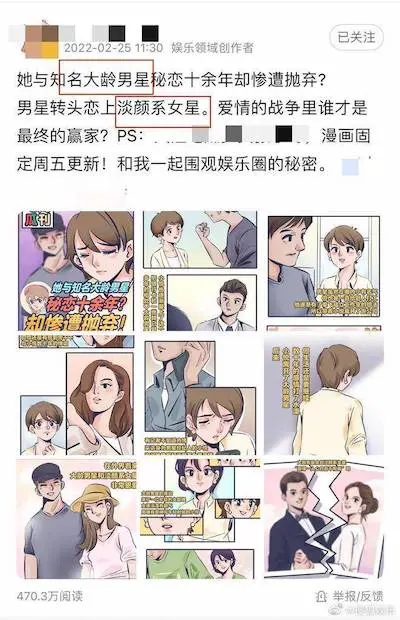 Sina Entertainment reached out to Nicky Wu's team on the rumors. They responded, "It's fake. In the process of going through legal process to handle it." Shortly after, Nicky Wu's studio released a statement from a law firm stating they had already issued a legal notice to the blogger that drew the comics, fabricating the relationship history, and started spreading false information on Weibo that has already seriously damaged Nicky Wu's reputation. They are demanding all the defamatory content to be deleted and a public apology to be made to Nicky Wu.
Nicky Wu and Cecilia Liu Shishi met after filming the 2011 drama, "Scarlet Heart" (步步惊情), which led to a sequel that aired in 2014. On November 13, 2013, Nicky Wu went public with his relationship with Cecilia Liu Shishi. On January 20, 2015, Nicky Wu revealed his marriage certificate with Cecilia Liu, followed by their Bali wedding in March 20, 2016. On December 20, 2018, Nicky Wu announced Cecilia Liu Shishi was pregnant with their first child. On April 29, 2019, Nick Wu revealed Cecilia Liu Shishi had given birth to their son.