WayV member, Ten, also known by his Chinese name, Li Yongqin (李永钦), has been working in China for the past few months. It was Ten's 26th birthday on February 27th. However, he had an early birthday celebration while filming YOUKU's upcoming dance competition featuring female dancers, "Great Dance Crew" (了不起的舞社).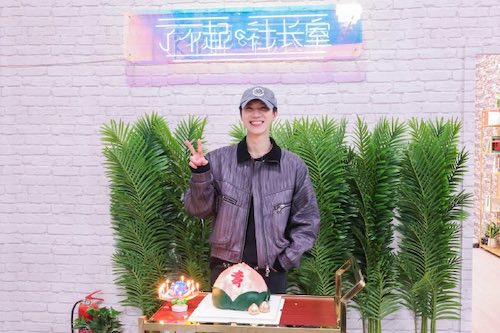 On February 24th, the crew presented Ten with mini cakes for the staff and had him freestyle to the Chinese happy birthday song. INTO1's Santa (赞多, who is also filming for the show, rolled out a Chinese longevity peach cake to celebrate with Ten.
On the day of Ten's actual birthday, Santa dedicated a birthday post to Ten, saying, "Happy birthday, Ten-ge!" and tagged him. He also shared these two pictures from the celebration that day. Ten left a comment on Santa's post, saying, "Thanks bro".