On March 8, Barbie Hsu (Hsu Shi-yuan 徐熙媛) and Korean artist and DJ, Koo Jun-yup, known as DJ Koo, surprised everyone with their marriage announcement. Koo Jun-yup first posted the announcement in Korean and Chinese. The post read: "We got married. Forged an unbreakable bond with a loved one from more than 20 years ago, we want to continue this precious love. When I heard the news about her divorce, I searched for her number from more than 20 years ago and contacted her. Fortunately, that number didn't change, which allowed us to reconnect again. Already missed out on so much time, can't waste anymore time. So I proposed marriage and Shi-yuan finally accepted. After we get our marriage license, we will live together. Because I got married very late, I hope to have everyone's support and blessings. Thank you everyone."
Barbie Hsu posted a screenshot of Koo Jun-yup's post and wrote in her caption, "Life is unpredictable. I cherish the happiness at the moment. Thankful for everything that have allowed me to get to everything I have right now step by step."
The marriage announcement shocked everyone as Barbie Hsu and Wang Xiaofei only announced their divorce back in November 2021. However, Barbie Hsu only knew Wang Xiaofei for 49 days before marrying him.
Koo Jun-yup revealed in a 2010 interview on Korean show, "Radio Star", that he was invited to perform at Tarcy Su's concert in Taiwan in 1997. Barbie Hsu was sitting in the audience and became a fan of his. Later on, Barbie Hsu was introduced to Koo Jun-yup through a friend when he came to Taiwan to promote as Clon in 1998. Shortly after, Barbie started pursuing him. Koo Jun-yup said once he saw her, he thought she was very pretty, "I didn't hate it, so we started dating."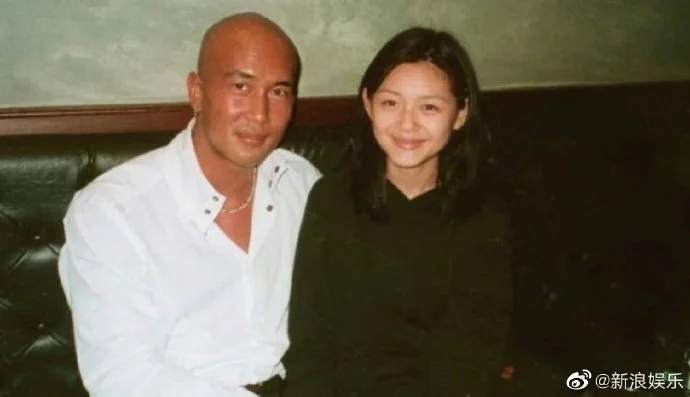 The relationship was revealed in 2000 and lasted for a year before Koo Jun-yup's agency at the time pressured him to break up due to him being an idol. Koo Jun-yup also also revealed Barbie Hsu had tattooed his last name "Koo" on her ankle, but it ended up being the number "9", which sounds similar to "Koo".
Credit: Apple Daily TW