It was a whirlwind day for Taiwanese, Chinese, and Korean entertainment news with the marriage announcement of Barbie Hsu (Hsu Shi-yuan 徐熙媛) and Koo Jun-yup on March 8. The news left netizens with many questions especially like "Is it April Fool's today?" and the logistics and timeline of their marriage.
Barbie Hsu gave a more in depth interview with Apple Daily TW after the news. She revealed she won't be holding a wedding and not having more kids. She said her family and children were touched upon finding out about their marriage. Barbie Hsu and Koo Jun-yup is 46 and 53 this year, respectively. Koo Jun-yup has never been married prior to this and doesn't have children.
After Barbie Hsu's divorce, she said she has been video chatting with Koo Jun-yup everyday. As for the reason why they got married, Barbie Hsu explained that due to the pandemic, Koo Jun-yup can't come to Taiwan, so they can only get married in order to see each other.
Barbie Hsu said she met Koo Jun-yup when she was 20-22 and while they didn't have an ending, it was a very important relationship to her. They cherish each other very much especially with the war that is going on. After being forced to break up, Barbie Hsu said Koo Jun-yup has been single all this time. When she got divorced, Koo Jun-yup immediately called Barbie Hsu and asked her to marry him.
In an interview with Korean news outlet, TV Daily, Koo Jun-yup said he and Barbie Hsu have been talking on the phone for the past few months. As he isn't a family member, he can't enter Taiwan. As he was anxious to see her, Koo Jun-yup asked Barbie Hsu, "Before it gets later, let's become a family, okay?" He said Barbie Hsu answered him immediately with a "yes". He also says they understand each other very well and don't need to go through a dating phase. They have already obtained their marriage certificate in Korea.
Koo Jun-yup also revealed he is flying to Taiwan on March 9 and after 10 days in quarantine and then 7 days of self-health management, he will finally get to see Barbie Hsu. He's reportedly staying for two months to see Barbie Hsu and her family and get to know her children before bringing her back to live in Korea.
However, Barbie Hsu's mom spoke to Taiwanese media about the reports her daughter is moving to Korea. She said, "No way! Impossible, Shi-yuan won't do such crazy and exaggerated things. Who would take care of the kids?" Barbie Hsu's mother isn't exactly a fan of the marriage as she said she didn't know about it beforehand until after it happened. When asked about her new son-in-law, Koo Jun-yup, Barbie Hsu's mother said this, "I have nothing to say. I don't know. I don't care. Don't ask me. As long as my daughter is happy. It's her husband, not my husband."
As for Koo Jun-yup coming to Taiwan to see Barbie Hsu and her family, Apple Daily TW asked Barbie Hsu's mother if she would be willing to see him. She said, "It all depends if I am feeling up to it at the time. Whether I want to see him, wait until the time comes then we'll talk."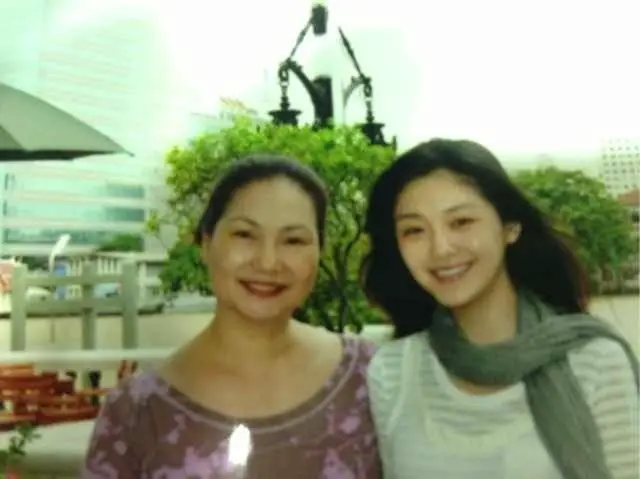 Barbie Hsu's mother continued fuming about her daughter hiding the marriage from her, telling Apple Daily TW, "I don't know this Korean person. She didn't tell me she was getting married either. When she got married to Xiaofei at the time, she didn't tell me either. I didn't even meet Xiaofei at the time. It's the same thing this time."
On Barbie Hsu's flash marriage, her mother said, "What can be done? Of course I hope my daughter can be happy. She's getting old and she still needs a partner. However, with the current situation, I am really speechless." As for Barbie Hsu's future living arrangements, Barbie Hsu's mother responded, "I don't know anything. I don't want to ask and too lazy to ask."