Since Timmy Xu Weizhou (许魏洲) made his marriage announcement, almost all the top 10 hashtags trending on the entertainment hot search list were related to the news.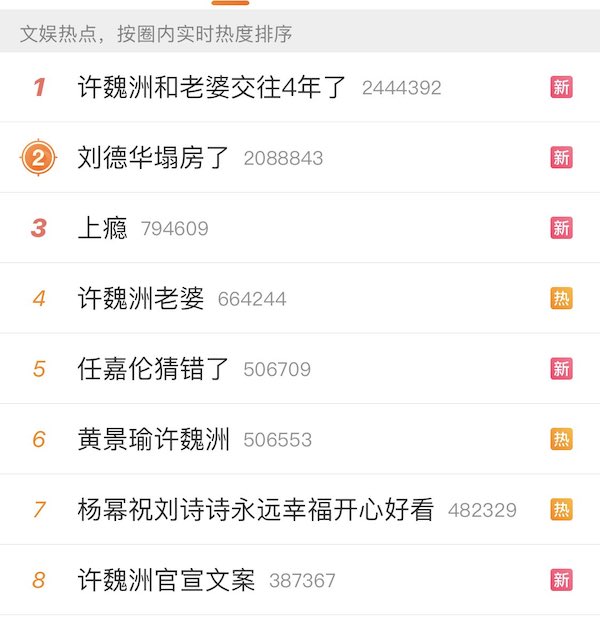 No 1: Xu Weizhou and his wife were dating for 4 years
After the marriage news, a netizen posted online saying they could finally reveal Xu Weizhou and his non-celebrity wife knew and dated each other for 4 years.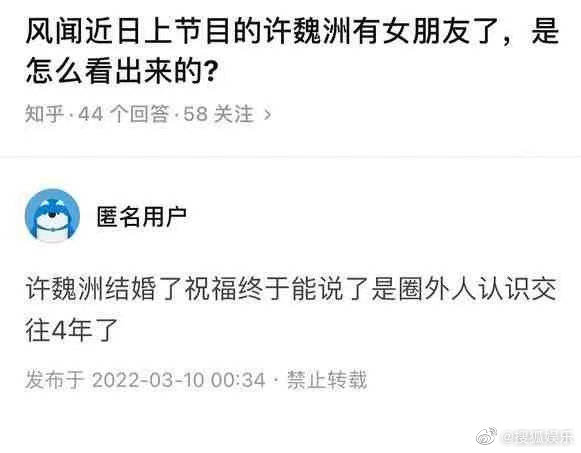 No 2: Andy Lau's house collapsed
In Chinese slang, "house collapsing" describes your situation when your idol or celebrity is dating or is involved in a scandal. This meme was derived from a Korean news report of a grannie's interview when a house nearby collapsed. She said she heard the reports about a house collapsing and went over to join the fun. However, when she got there, she saw that it was her own house that collapsed, leading her to tears.
In an old interview, Andy Lau was asked what series he was watching recently. He revealed he was watching "Descendants of the Sun". Andy Lau also mentioned he was following "Addicted" at the time. He asked the hosts if they've ever seen it. They didn't know what he was talking about. Andy Lau also told them the series was banned.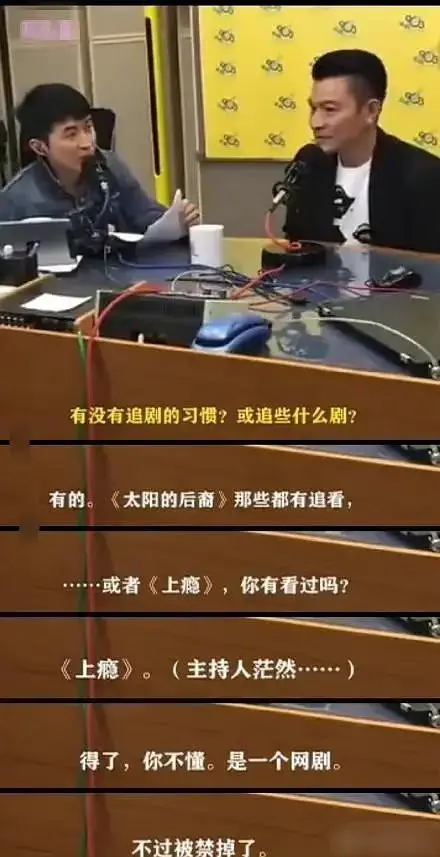 No 3: Addicted
Netizens started bringing up the 2016 BL series, "Addicted", starring Johnny Huang Jingyu and Timmy Xu Weizhou, in which turned them into a fan favorite CP.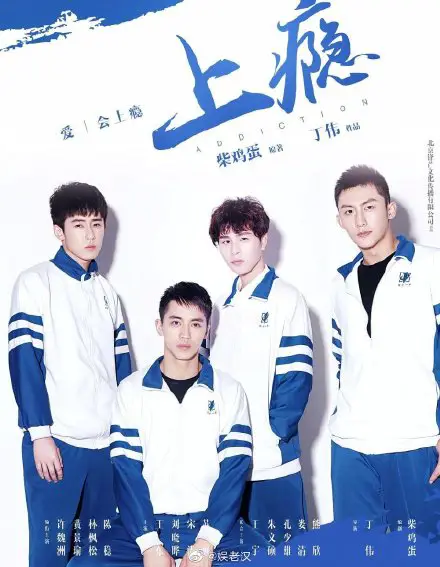 No 4: Xu Weizhou's wife
Netizens discuss the identity of Xu Weizhou's wife, who is said to be a non-industry person.

No 5: Ren Jialun guessed wrong
An old clip from Timmy Xu's guest appearance on variety show, "Back to Field 4", shows all the guests picking him over Peng Yuchang (彭昱畅) to get married first. Allen Ren Jialun, who was also a guest, was the only person who chose Peng Yuchang to get married first, which led to the hashtag, "Ren Jialun guessed wrong".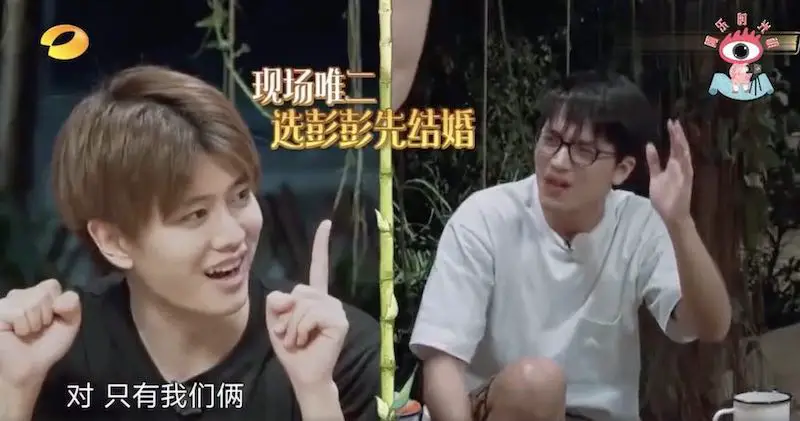 No 6: Huang Jingyu and Xu Weizhou
Johnny Huang Jingyu and Timmy Xu Weizhou were trending as CP fans reacted to the marriage announcement and said goodbye to their ship once and for all. Some fans congratulated Timmy Xu on his marriage, while some lamented about their "YuZhou" CP having a bad ending.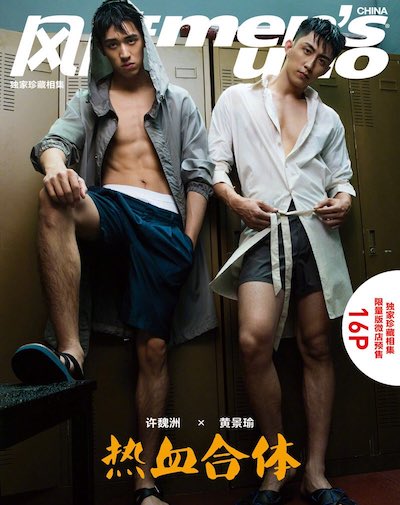 No 8: Xu Weizhou's official announcement writing
Netizens discussed Timmy Xu Weizhou's caption in his marriage post and his studio's response, which seemed to hint him and his wife have been dating for a while.
Xu Weizhou's post: Lucky in life, only you haven't changed.
Xu Weizhou's Studio: How time flies, this moment is just right.