Fans are still trying to register the news of Timmy Xu Weizhou's (许魏洲) surprise marriage announcement on March 10. Not only did Timmy Xu keep his relationship a secret, but he also kept the identity of his wife very well. One of the trending topics with over 2 million mentions was Timmy Xu Weizhou's wife.
After Timmy Xu Weizhou's marriage announcement, Sina Entertainment reported they received information from an insider that his wife is not in the entertainment industry. Later on, a netizen posted online congratulating Timmy Xu's marriage and that they could "finally say she is a non-industry person, met and dated for 4 years."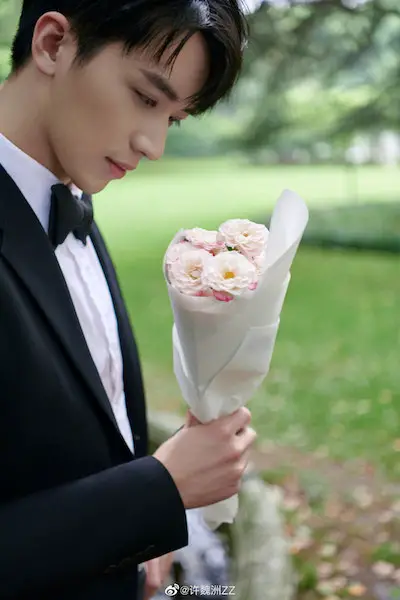 The latest news according to Sohu Entertainment is that Timmy Xu Weizhou's wife was his senior schoolmate in high school. They both attended the Shanghai Theatre Academy Affiliated Senior High School and are similar in age. This insider also claims Timmy Xu and his wife should've met after graduating. They are currently living in Beijing.
Afterwards, a fashion designer by the name of Eric Wang, claimed to be a good friend of Timmy Xu's wife and posted a picture of his wife. He also tagged Timmy Xu and his super topic and said, "Congratulations Boss Xu and my sis, the super pretty girl, Yingying, to be lifetime partners." It's reported her name is Zhang Shengying (张圣樱). The post has since been deleted.