On May 7, TVB actor and singer, James Ng (吳業坤) aka Kwan Gor (坤哥), announced he got married. He wrote on Instagram, "I want to simply tell everyone, I got married. The feeling is very profound. I've always felt I am still a child and don't know when to be called an adult. Maybe I need her to take care of me instead. However, in the days to come, I will work hard to protect. I am very happy right now. Thank you everyone for all your continued love and tolerance. Please continue to advise. Lastly, I want to leave some space regarding things about her. I will introduce her to everyone in the future. Thank you everyone!"
While James Ng didn't reveal anything about his wife, there were reports that his wife is Japanese. They've been dating for a few years and he has been visiting her in Japan in recent years. James Ng was said to be in Japan at the time of his marriage announcement.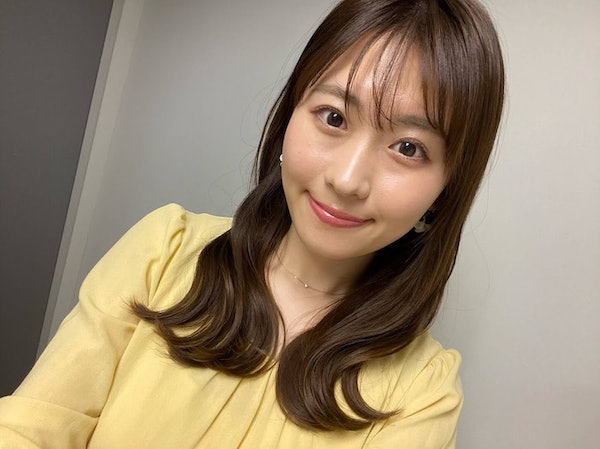 It's reported James Ng's wife is a Japanese actress by the name of Aiko Hamaguchi and is 5 years younger than her husband. Aside from being an actress, she was also a news broadcaster before. They met in 2019 through mutual friends while singing karaoke. A netizen had noticed Aiko actually announced she got married on Twitter on May 1st. In her tweet, she wrote, "Always smiling at me, very happy with my other half. From today onwards, we will support each other and I want to live with him forever. Lastly, I want to say to everyone who has always supported me: Every warm heart makes me happy and makes me work hard everyday. Everyone that has always been taking care of me, I want to share the news of my marriage with you all."
The Japanese media also reported Aiko Hamaguchi got married to a Hong Kong singer.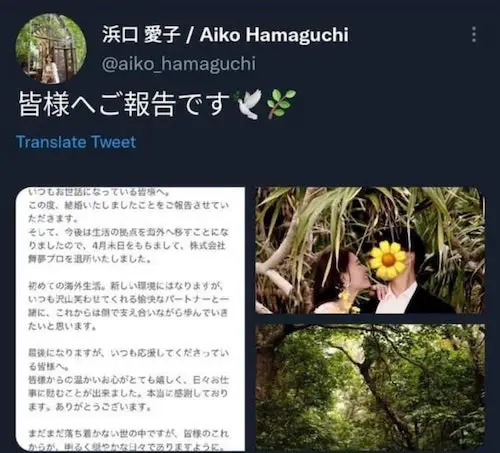 Credit: hk01