On June 27, infamous Chinese paparazzo, "Photography Sledgehammer Liu", gave a preview that he would be leaking a "4 character female idol's" dating rumors on June 28 at 11am. The tease led to many netizens guessing the 4 letter female idol's identity, such as Nana Ouyang.
On the day of the reveal, the paparazzo released a video of Chinese actress, Zheng He Huizi (郑合惠子) and Taiwanese-Canadian singer and actor, Riley Wang (王以綸), reportedly coming out of the same hotel together for 4 days straight. He claims the two were dining with friends, went to see a Chinese medicine doctor, walked a dog, went to get beauty treatments done, and exercised together.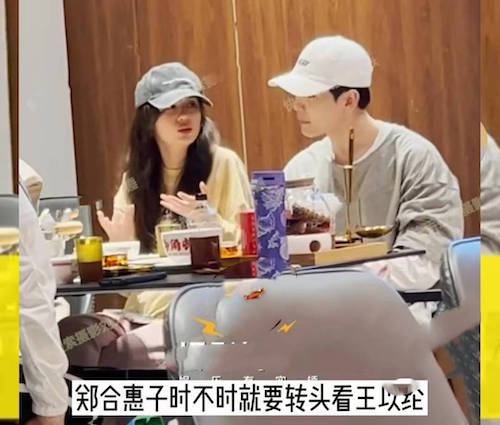 Later that day, Zheng He Huizi was seen at the airport after the dating rumors started. According to Sohu Entertainment, when fans asked her about the dating rumor with Riley Wang, Zheng He Huizi reportedly responded, "Definitely don't care. They are speaking nonsense." Zheng He Huizi and Riley Wang previously worked together in 2020 while filming the series, "Song of the Moon" (月歌行).