Chinese actress, Meng Ziyi (孟子义), who starred in the 2019 hit drama, "The Untamed" (陈情令), as "Wen Qing", was trending recently because of an interview last year where she said she wouldn't accept the role if she had the opportunity to choose again. Meng Ziyi explained she was a target of online bullying as a result of her participation in the series, which has led her to have suicidal thoughts. The interview was dug up again by netizens and stirred up a debate about Meng Ziyi once again.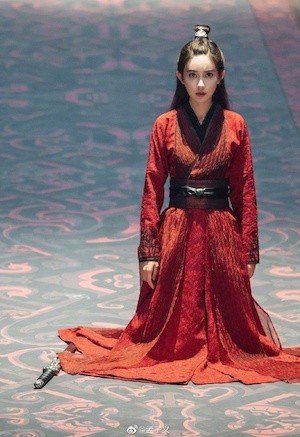 On July 3, Meng Ziyi included a netizen's complaint post about her old interview and said things like, "why are you like a period and must come once every year?" This person told Meng Ziyi to remove "The Untamed" from her list of representative works and said her status is not worthy to be in the series.
In Meng Ziyi's response to the criticisms about her old interview, she said she was discussing to have "The Untamed" removed from her works. She apologized for making people unhappy, but doesn't know why the year old interview was being brought up again. Meng Ziyi clarified that she didn't add any scenes to her character and that is how she received the script.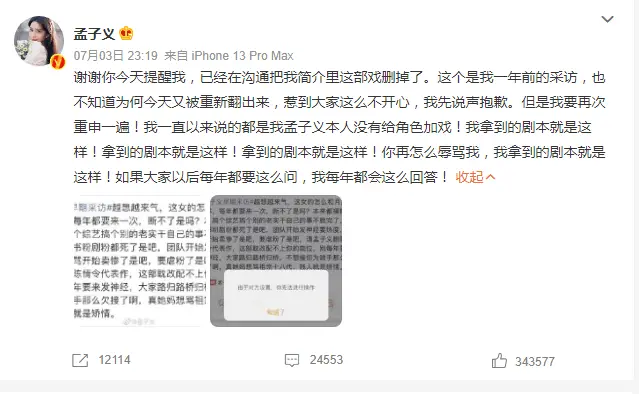 On July 4, Meng Ziyi's studio also issued a statement they would be taking legal action against those who continue to make false comments such as "adding scenes", "bringing resources to join the cast", "caused the death of two lives," and more. Meng Ziyi was once dragged into rumors that she was the cause of a fire that occurred during filming for "The Untamed", that killed two people.