NEXT member, Ding Zeren (丁泽仁), became the #1 hot search topic on July 28 when one of his fansites, exposed his alleged misdeeds. Ding Zeren's oldest and biggest fansite, "Mirror1119·丁泽仁", had posted her conversations with him and accused him of cheating, hooking up fans, shading his fellow NEXT members, and labelmate, Wang Yibo, and more.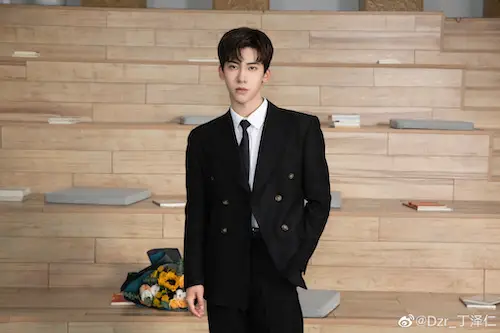 The fansite owner revealed she spent around 3 million RMB in gifts, support activities, and more in the past four years to support Ding Zeren. She also brought up back in September 2021, a fan had exposed her two year relationship with Ding Zeren and accused him of cheating on her and shading her. The fansite said she deleted the fan's posts to help him. She hoped he would change afterwards, but she alleges there was another incident in which Ding Zeren cheated on another girl and hid the fact that he had a girlfriend. She alleged there was a time when NEXT had an event and fans from faraway purposely traveled to see him, but Ding Zeren chose to hook up with someone at a hotel.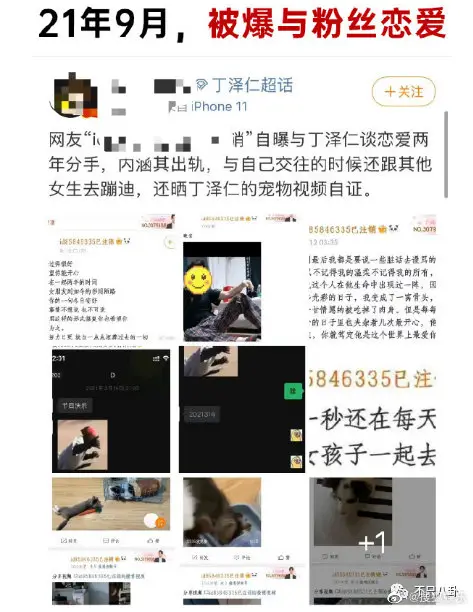 Aside from these claims, the fansite owner alleges Ding Zeren would stage suicide pictures/videos he'd sent het to gain her sympathy and threaten her not to release more dirt.
She also released chat records in which Ding Zeren allegedly badmouths and shades Wang Yibo (王一博) and his NEXT members. One of them showed Ding Zeren allegedly talking about a time when he was invited to a dancing show that Wang Yibo was on. He said he felt he was tricked into it as the show told him he just needs to perform a past dance routine he choreographed himself. Ding Zeren said of Wang Yibo, "When it was wyb's turn, they let him do free[style]? It's obvious [they're] promoting him. I lost out. If I had performed a [freestyle] live, it definitely would've had better result than that one." The fansite owner responded back, "Watching wyb dance live, it was quite explosive. Don't take it to heart." Ding Zeren allegedly said, "If there was another opportunity, I can beat his ass."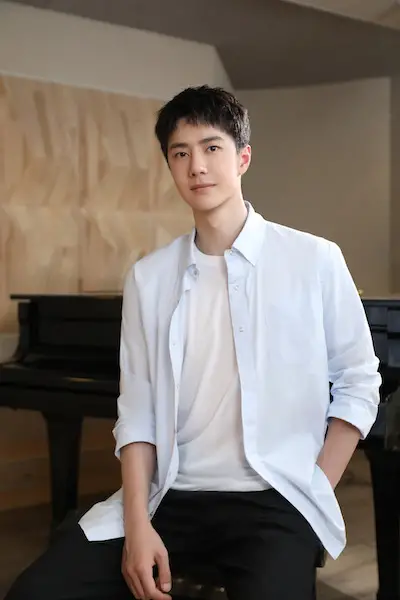 In another set of chat records, Ding Zeren is reportedly seen talking about NEXT members, Huang Xinchun (黄新淳), Li Quanzhe (李权哲), and Justin Huang Minghao (黄明昊), and his manager, Yang Liu. Ding Zeren is saying a YL" which is believed to be his manager, Yang Liu, had already discussed with HunanTV to select Huang Xinchun for a show. When the fan asks how he knew and why he wasn't selected, Ding Zeren says Yang Liu wouldn't let him go. He added, "I know how to dance. They're afraid I would steal Justin's thunder. Huang Xinchun is not a threat to him. Yang Liu can't say it was already pre-arranged. Made me and Li Quanzhe come along to make it seem like everyone had a chance. Traveled so far just for one trip, shabi."
Ding Zeren was trending at the #1 spot because of these accusations. Neither him nor YUE HUA Entertainment, have addressed the allegations to date.