Dylan Wang (王鹤棣) has been constantly trending everyday with multiple hashtags because of "Love Between Fairy and Devil" (苍兰诀). Netizens have been particularly focused on his rumored non-industry girlfriend that he has been dating since college. Dylan Wang trended a few days ago when netizens said his girlfriend was by his side at the airport. However, his staff member had debunked it and explained that woman was Dylan Wang's staff member hired in February to handle his promotional and administrative tasks.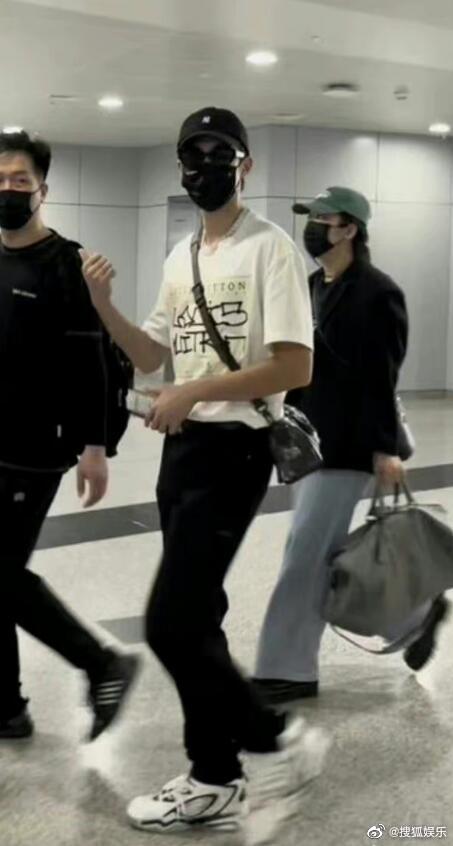 Despite the clarification, the rumors only intensified. On August 24, netizens were finding pictures of Dylan Wang and his rumored girlfriend wearing matching couple necklaces. This somehow led to rumors that Dylan Wang and his girlfriend were already engaged and that he wants to reveal their relationship, but his company won't let him. This led to the hashtag, "Wang Hedi engaged" to trend at number one. Netizens also insist that the staff member at the airport is Dylan Wang's girlfriend.
As a result, Dylan Wang's studio issued a legal statement on August 25 saying the false rumors have intensified even after staff members have constantly clarified them. They have decided to take legal action against the rumor starters that have fabricated extremely false comments and spread them to the public that have defamed and infringed on Dylan Wang's rights. They have named specific accounts that contained the defamatory statements and have demanded them to delete the posts and stop spreading the false rumors.