After a day of speculation on whether Xu Kaicheng (徐开骋) cheated on Crystal Zhang Tianai (张天爱) while dating Gulinazha (古力娜扎), all the questions were answered on August 25. Crystal Zhang Tianai exposed Xu Kaicheng with an audio recording of them talking about him cheating on her with a drunk hookup. Xu Kaicheng also told her he had a "love contract" prohibiting him from revealing their relationship because his company won't allow him and backlash from fans. The reality was, he was afraid his cheating incident would be revealed.
As Gulinazha was implicated in this when paparazzi caught Xu Kaicheng spending a lot of time visiting her home, she was labeled as a third party. After Crystal Zhang uploaded the audio, Gulinazha stated once and for all that she was never a third party and won't ever be one and also called out Xu Kaicheng for being a cheater.
Shortly after Crystal Zhang's post, Xu Kaicheng uploaded a post apologizing to Crystal Zhang and Gulinazha and revealed the timeline of his relationship with Crystal Zhang.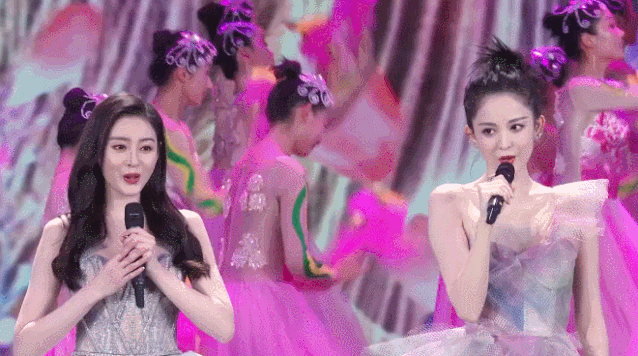 He wrote, "Hello everyone, I am Xu Kaicheng. Very sorry for appearing in front of everyone in this manner. I must sincerely apologize to everyone who has been hurt by this. I didn't handle my personal relationships well, sorry! Firstly, due to my personal reasons, I have caused Tianai to suffer a lot of grievances and harm in this relationship. I am very sorry. I also blame myself for not protecting Tianai well in this relationship. However, I still want to make the following statement about the recording and the timeline of the duration of our relationship:
December 16, 2021: Tianai mentioned she wanted to break up with me. After the break up, I lost it. The 'mistake I committed' mentioned in the recording happened during this period. (The mistake refers to his drunken hookup from the audio recording.)

December 24, 2021: We reconciled. However, during our reconciliation period, I kept being tormented by the above 'mistakes' in my mind. So on January 16, 2022, I suggested breaking up to Tianai; on January 18, I confessed everything to Tianai, which is also the content from her Weibo recording.
January 19, 2022: We reconciled once again.

May 17, 2022: Tianai once again mentioned she wanted to break up with me. Starting from June 6, there was a week where we had continuous contact for a week or so. After that, we had no more contact until July 10, 2022, I once again mentioned to officially break up with Tianai.

In this relationship, I have truly loved and never regretted it. When we broke up, I didn't take your feelings into consideration very well and even caused you to have misunderstandings and caused your feelings to get hurt. I once again sincerely apologize to you, sorry! At the same time, I must also apologize to Nazha, it was my fault. Because of me, she suffered a lot of unnecessary harm due to this incident, sorry! Because I didn't handle my previous relationship well, it caused her to be unjustly slandered, sorry!"
In closing, Xu Kaicheng apologized to everyone who supports him and followed this matter. He also apologized for taking up everyone's time with his personal relationship matters. He said, "All the damages were caused by me. I will deeply reflect and from here on out, be even stricter on myself. I hope this matter won't affect even more innocent people. Once again, I sincerely apologize to everyone!"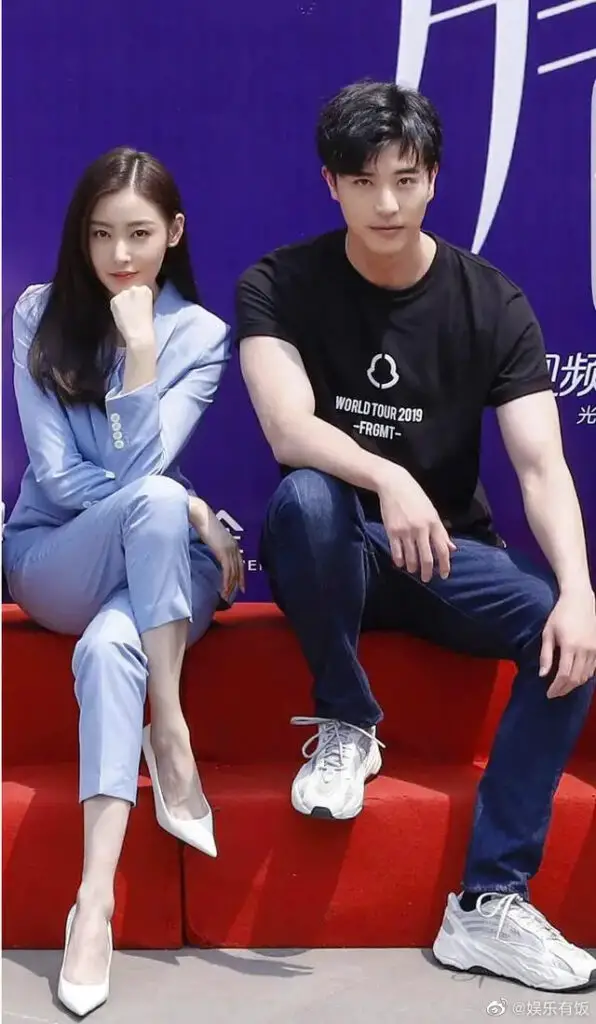 Xu Kaicheng, Crystal Zhang, and Gulinazha's Relationship Timeline:
Xu Kaicheng and Crystal Zhang started filming on May 11, 2019 for the series, "Young and Beautiful". Filming wrapped up on September 5.
During September 2019, Xu Kaicheng was spotted by paparazzi picking up Crystal Zhang at the airport and returned to the same hotel. The dating rumors were squashed after Sina Entertainment reached out to Xu Kaicheng's staff member who said they were filming for work. They were once again spotted together at the airport in October. Netizens suspected they were living together after spotting similar home goods.

On May 17, 2022, Xu Kaicheng showed his support for Crystal Zhang joining "Sisters Who Makes 3" with a repost. She responded, "Thank you, Kai". This is also the day Xu Kaicheng said Crystal Zhang told him she wanted to break up with him.
July 10, 2022, Xu Kaicheng tells Crystal Zhang he wants to officially break up again.
Xu Kaicheng and Gulinazha start filming "Got a Crush on You" in April 27, 2022 and wrapped up filming in July 11, 2022.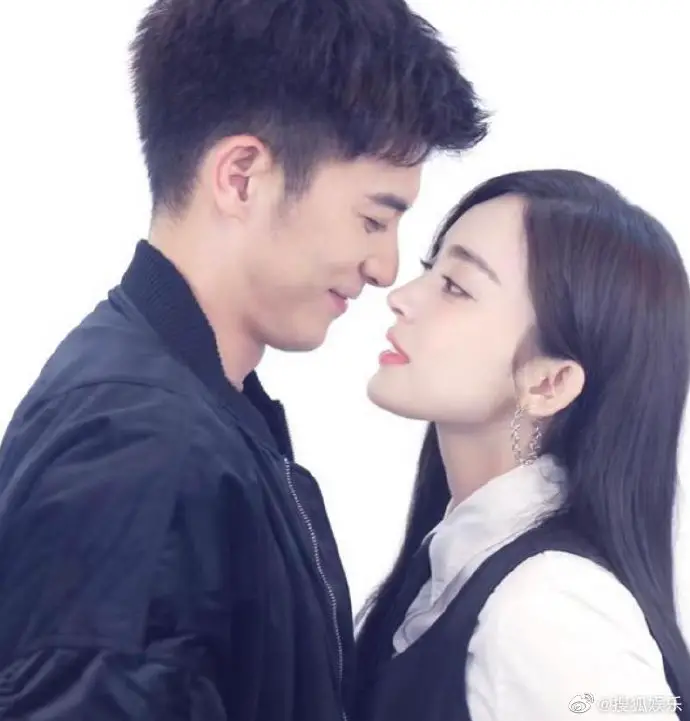 August 14, 2022, Crystal Zhang reportedly seen wiping tears on red carpet at 2022 Weibo Movie Night after seeing Xu Kaicheng.
August 24, 2022, Gossip blogger reports Xu Kaicheng was seen visiting Gulinazha's home on July 30, July 31, August 4, August 6, August 8.
On August 4, which was Chinese Valentine's Day, Zhang Tianai was spotted at the airport by herself. Fans gave her roses.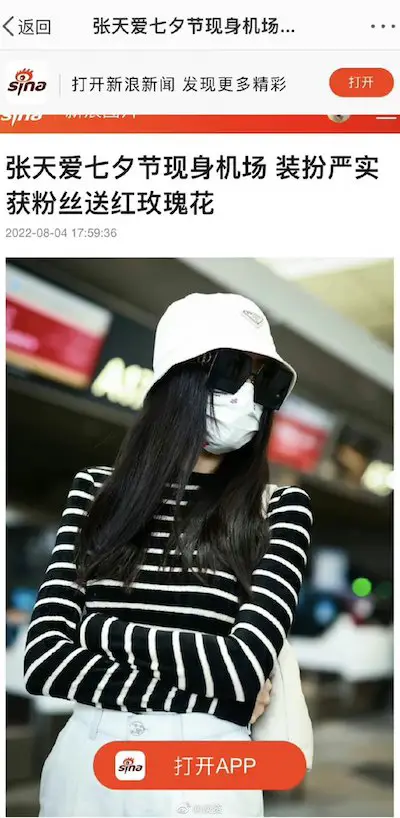 August 25, Crystal Zhang exposes Xu Kaicheng cheating on her, Gulinazha finds out at the same time and denies being a third party, Xu Kaicheng apologizes to both parties.
Xu Kaicheng has become a meme and is now being labeled a scumbag. Netizens have suspected his speech in the audio recording was plagiarized, but also expressed interest in reading his "diary". His former fans have told him to "f*ck off" and declared he won't have any more fans in the future.